When it comes to scaling up a business, not many options come near dealership. Resellers help increase the market reach and make the service closer to end customers: adapting it to regional specifics, prices, speaking their language, etc.
Now you can seamlessly create your own partner network with Navixy: add resellers and manage them on a single console, the admin panel. Let's see what the new feature is about and how it can help boost your service.
Smart way to expand your business
So, what's the deal with resellers? Building a partner network when you have thousands of connected devices is easier and cheaper than to open a new office or hire a new team. In particular, if you're aiming at international markets. This way you won't have to worry about local legislation or other specifics. Say, what business practices work best and which ones are frowned upon outside your home region.
But a partner network is more than a medium to approach new users – it's a way to approach new opportunities. Dealers may not just resell your solution, but provide a comprehensive service, including, for example, hardware installation and maintenance. Or work with wider audiences and offer your solution as an advanced option, e.g. logistics services + GPS asset tracking.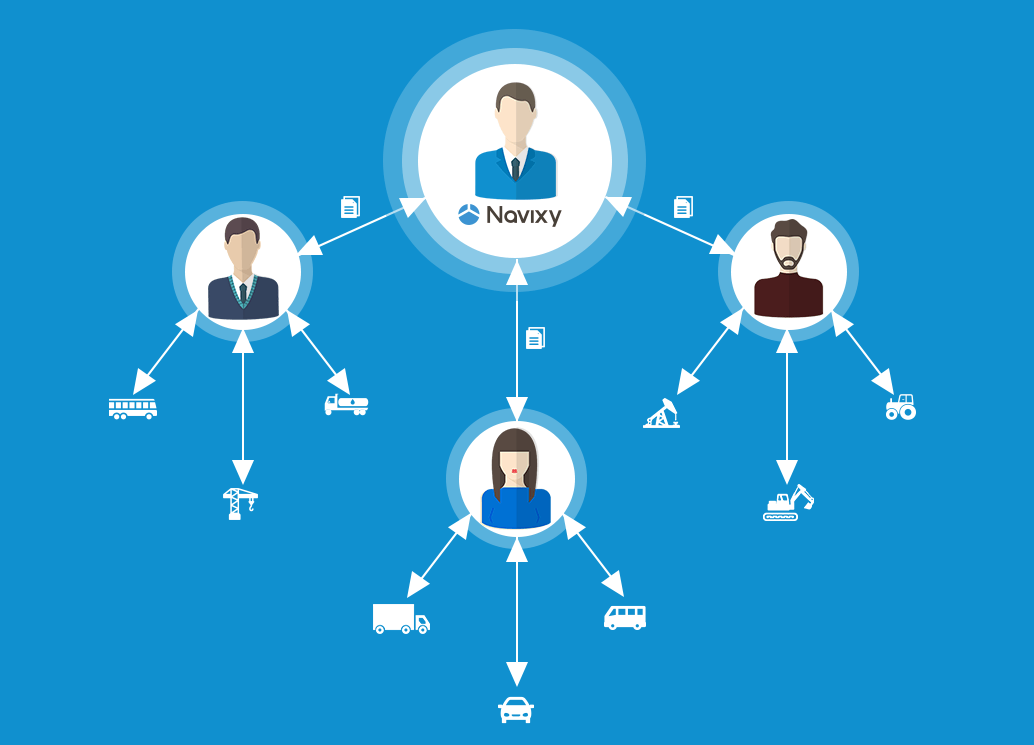 All in all, the main objective of the new Resellers feature is to help your service gain new territories and new customers. No technical complexities applied: manage resellers entirely on the admin panel. Dealers will be able to add new users, automatically activate devices, use preferred toolkits, as well as create their own pricing plans, brand the app, set language and currency.
Transparent performance
All devices connected by resellers will be viewed in the most informative way: as a table. So you can promptly assess which dealers show better (or worse) performance. If keeping the reseller is no longer reasonable, you can temporarily block or deactivate the dealer's account in a couple of clicks. To activate it back will be just as easy.
Analyze what brings more users: direct sales or working through partner networks. For instant perception we've put this data at the top of the panel.
The Resellers tool is available for ServerMate only. To learn more about terms and conditions of the new feature, please contact your Navixy manager. We'll gladly clarify any matter and help you start the new year with the new milestone.