GPS Tracking System
Empower your GPS tracking business with our secure and full-featured white label GPS monitoring platform
Our real-time GPS tracking system has an intuitive web-interface that embeds the latest technologies, looks great and works fast. And it meets the whole range of applications – from pet tracking to sophisticated enterprise solutions. Learn more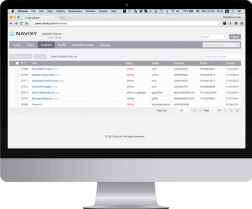 Gain visibility into, and control over, the commercial services you offer with Navixy Admin panel. As an essential part of the GPS monitoring system it offers deep customisation, comprehensive service management, flexible billing and lots of tools to optimise your staff workflow. Learn more
Wherever your users are, they get the agility and insight on any mobile device with our gps tracking system for mobiles. Navixy gives free 'X-GPS' apps for all major mobile platforms so users can control their assets from anywhere and locate other people with GPS in their smartphones or tablets. Learn more
1000

+ Devices Supported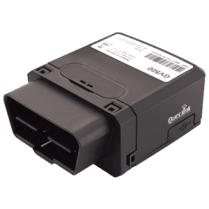 Our web based gps tracking system closely supports a huge range of GPS trackers, for all of them we offer fully automatic device activation. Select one of the brands from the list and click on the device image to see what device's specific features are available. Learn more
Business-focused Applications
Navixy helps business customers to manage fleets, increase mobile workforce productivity and improve goods dispatching – in multiple ways: comprehensive analytics, specific applications and integrations.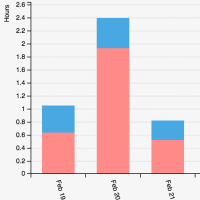 The overall analytics allows to focus on any aspect of mobile asset management. Reports with charts are provided in multiple formats, on request or by schedule. Background data pre-processing brings all the information fast and without affecting user productivity.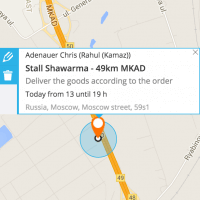 For specific business purposes there are special applications like 'Tasks' and 'Fleet'. They allow to plan routes, manage tasks, measure team productivity, monitor driving behaviour, schedule vehicle maintenance, simplify costs accounting, and many more.
Developers can access all the data from third-party software with simple and powerful Navixy APIs, or by using direct 'data forwarding'. For common use cases there is a set of 'plugins', that let you embed GPS tracking functionality right into web sites and social pages.
1. All maps at hand
Unlock the full set of web maps and satellite views available on the market. Offer your customers the most accurate maps enriched with geographic information system (GIS) that suit your region. Enable 3D and HD maps, monetize access to the most valuable maps and data sources, connect on-premise databases.
2. Custom maps and styles
Enable multiple cartographic styles designed to emphasize your brand's identity or help to focus on particular geospatial data. Let corporate users visualize data they have in spreadsheets and databases, without allowing others to access it.
3. Multifaceted GIS to strengthen system functionality
An impressive set of maps go side by side with powerful GIS tools. Geocoding, routing, traffic, LBS / Cell ID, distance matrix and more – are widely used in notifications and reports, tasks planning and routes optimisation.
Editions & Pricing
You may choose any of 3 ways of using the Navixy GPS tracking system:

ServerMate
The standard way to becoming a service provider. All your data is stored on our server, that's why you don't need any extra resources to do business.

Cloud
The easiest way to start your business.
All services will be run in a cloud.
Simple to start,
simple to conduct.

On-Premise
Good for big companies with
system administration staff
and special demands in
the data storage.