800+ device models supported, web access, mobile apps, white label branding – start your GPS tracking business for free with Navixy
900

+ Devices Supported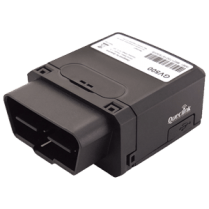 We integrate every model that is important on today's market – the list of already supported models includes all the devices our clients need and we are always looking for new models to support. Your users won't have any problems with compatibility. Learn more
It's user-friendly and very functional – your clients will appreciate its attractiveness and usability from the very first try. It also works fast and includes a whole range of applications that are designed to deal with different types of tasks. Learn more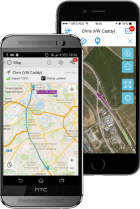 Our 'X-GPS' apps are compatible with all major mobile platforms – your clients can control their assets from where they want and locate other people with GPS in their smartphones or tablets. Your service is as mobile as it can be – for no extra charge. Learn more
Navixy Admin Panel provides you with essential tools for service management – from user account management and device control to flexible billing, platform customization and white label branding. All you need to manage your service. Learn more
Business-focused Applications
Navixy helps business customers to manage fleets, increase mobile workforce productivity and improve goods dispatching – in multiple ways: comprehensive analytics, specific applications and integrations.
Reports & Analytics
The overall analytics allows to focus on any aspect of mobile asset management. Reports with charts are provided in multiple formats, on request or by schedule. Background data pre-processing brings all the information fast and without affecting user productivity.
Tasks & Fleet
For specific business purposes there are special applications like 'Tasks' and 'Fleet'. They allow to plan routes, manage tasks, measure team productivity, monitor driving behaviour, schedule vehicle maintenance, simplify costs accounting, and many more.
API
Developers can access all the data from third-party software with simple and powerful Navixy APIs, or by using direct 'data forwarding'. For common use cases there is a set of 'plugins', that let you embed GPS tracking functionality right into web sites and social pages.
Editions & Pricing
You may choose any of 3 ways of using the Navixy GPS tracking system: