Two apps. Great possibilities.
X-GPS Monitor app for supervisors and X-GPS Tracker app for employees provide a holistic approach to the on-the-go field service management. Upload free from the App Store or Google play.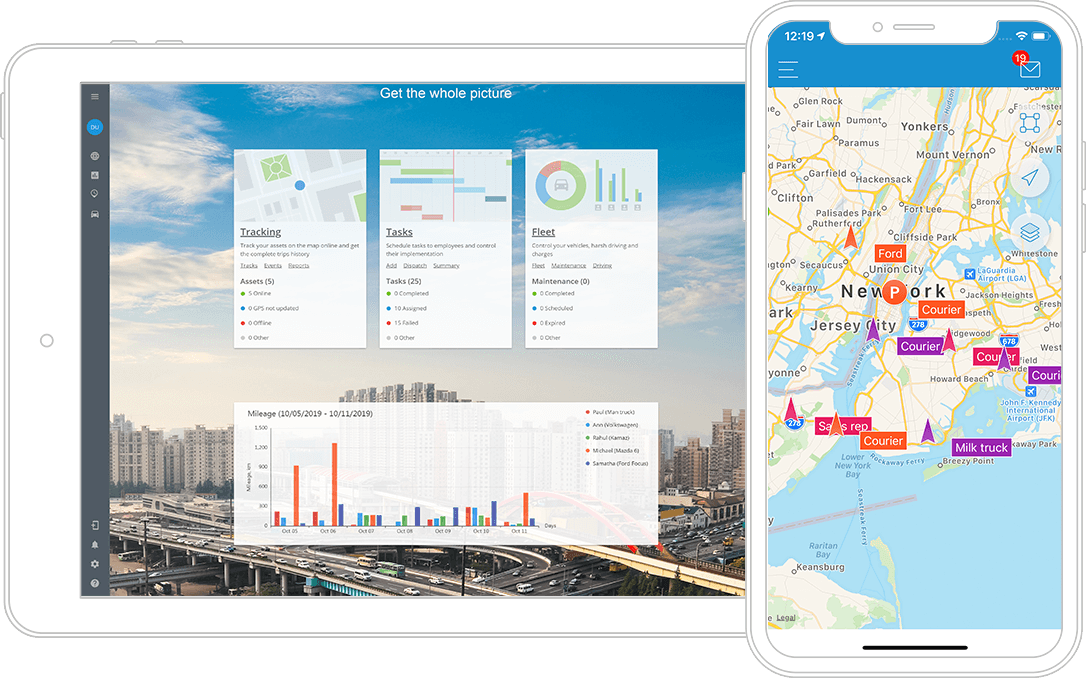 X-GPS Tracker
Turn smartphones into a personal planner, PND, GPS tracker and a complete job planner. Share your location, view tasks and exchange data with the office.
Easily browse through everyday jobs
Share progress with the office
Show your working status
Enjoy paperless approach
Chat with team members
Enable a panic button for emergencies


X-GPS Monitor
Stay aware of what's happening wherever you go. Locate vehicles and employees in real-time, check trip history and manage field service workflow.
Track current locations of any assets
Communicate with field teams online
Browse OBD data real-time
Get instant notifications about events
Assess field performance in seconds
Block engine remotely in case of theft


Device agnostic
Provide a complete suite of tools for smart mobile resource management on any smartphone or tablet.
Utilize innovative algorithms to prevent battery draining with optimized usage in accordance with the business needs.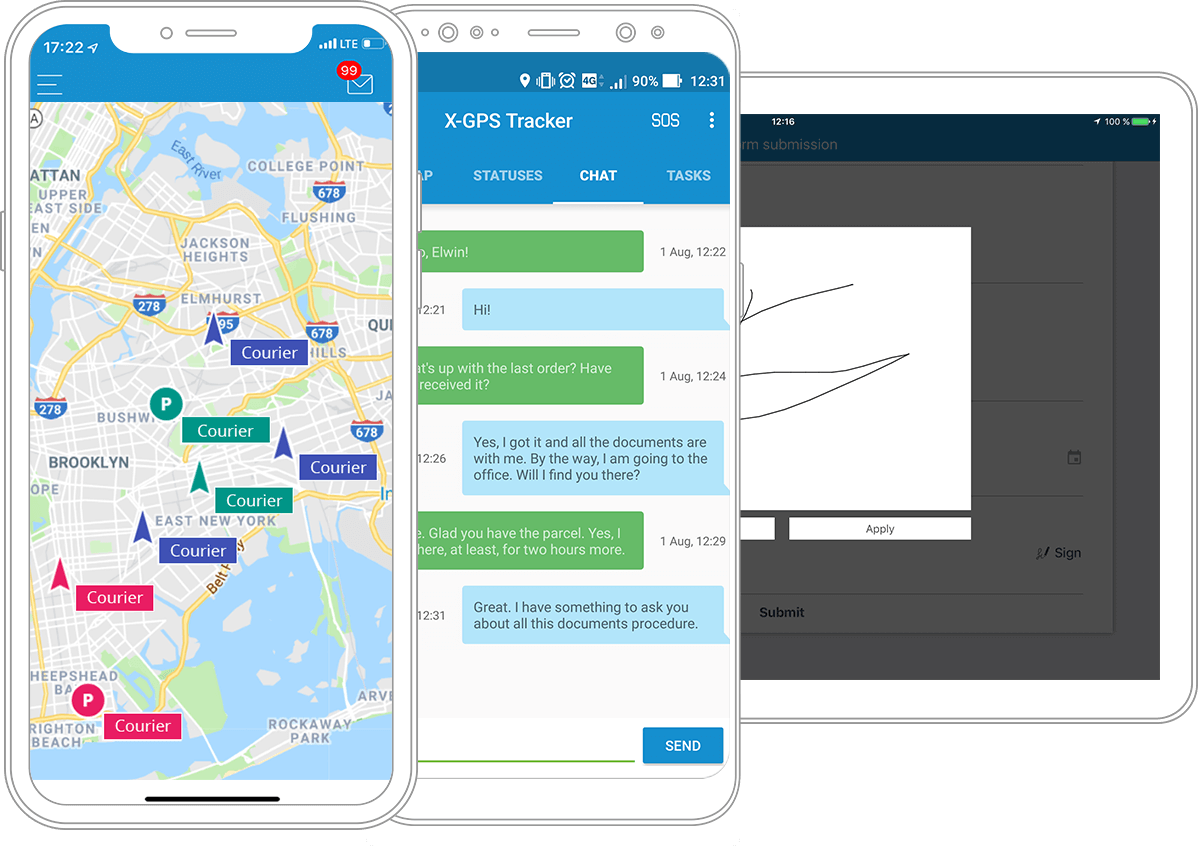 Brand awareness
White label mobile apps to reflect and demonstrate your corporate identity. Use your custom logo and set a color scheme to personalise user experience. Highlight your business with great design.
Start growing and optimizing business today.
Experience mobile-centric GPS tracking solution.
Efficiently manage assets, fleet and mobile
workforce on the go.
Provide smart and intuitive mobile resource
management services. Discover high scalability
with affordable and powerful solution.