Up-to-date Queclink GV500 – OBD2 tracker with awesome characteristics
Trusted friend of all the drivers who keeps a sharp lookout for their vehicles was on vacation. Now it is back even smarter and better.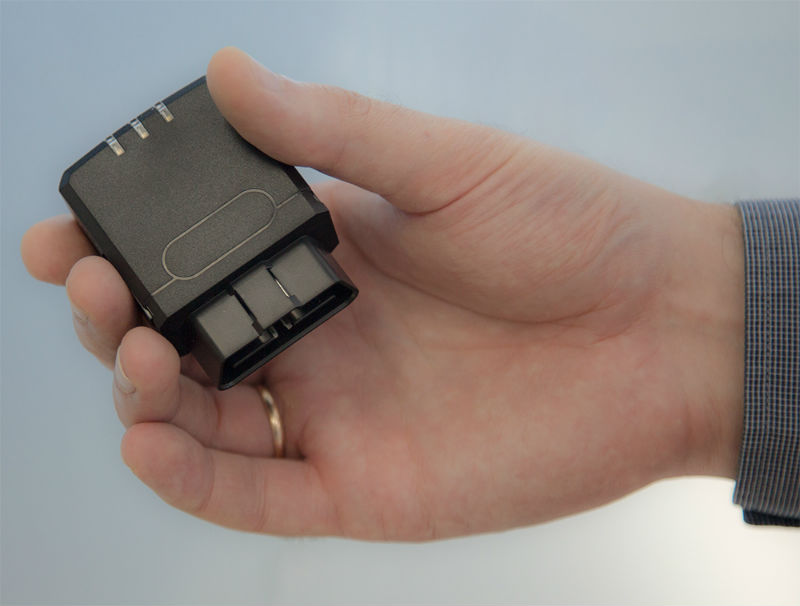 Let's get acquainted
Queclink GV500 is a "plug and play" vehicle GPS tracker. The tracker is very light and easy-to-use. You are just to find the OBD2 port (every vehicle has it), insert the tracker in and go. It takes only a minute but brings a world of good. You may track your vehicle 24/7 from any part of the world and control all the OBD2 data. To put it shortly you will know all the information about your vehicle and a little bit more… Let's keep the intrigue and talk about the latest upgrades.
Get better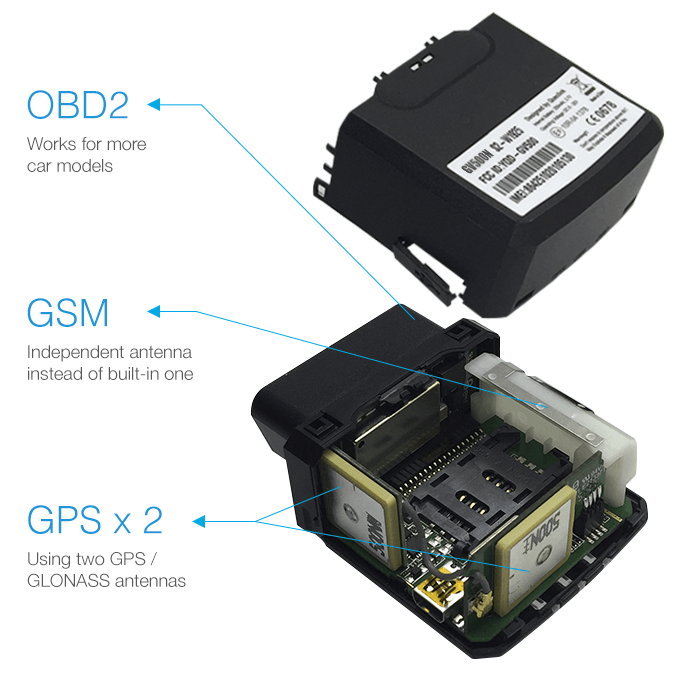 It didn't change its look, but the "inner world" became much more impressive.
Very sensitive
Excellent signal reception is one of the main qualities of OBD2 tracker. OBDII connector usually is hidden, for example, under a wheel column The Queclink GV500 is is widely known for its GPS and GLONASS support and, moreover, Assisted GPS feature for quick geolocation and backup LBS for underground parking.
The new version went further. Instead of one GNSS satellite antenna it has even two- that is really fantastic innovation never used before.The GSM antenna now is not built-in but separate.
Such extra components reduced a bit the accumulator capacity but it isn't a big problem. The device also fix the disconnection from OBD2 connector and can work a couple of hours without an external power source.
More OBD2 data
We know that there is no universal standard of reading data from on-board PC, fuel consumption, error codes etc. So to be able and get all the possible information from the car of any brand, model and age GPS-tracker should talk the same language with them.

GV500 left his rivals trailing far behind on these quantities. And now when it became more functional this gap only grows.
Three additional contacts in it allow to get data from more than 5000 models!
GV500 shows the data about fuel level, fuel consumption, engine load, coolant temperature, check engine indicator lamp, DTC error, Vehicle Identification Number and many other parameters
What else?
GV500 gives a great opportunity to control driving quality thank to very flexible accelerometer settings. The system fix the situation of harsh driving, It constantly controls value of accelerations during speed-ups, braking and turns and also idling time.
As a real friend GV500 will always inform you about evacuation of your car in case you parked it not in a proper place.
The possibilities of GV500 are practically limitless. It may serve your individual purposes as well as business. Wherever you stay aware of what's happening with your assets, employees location and family members.