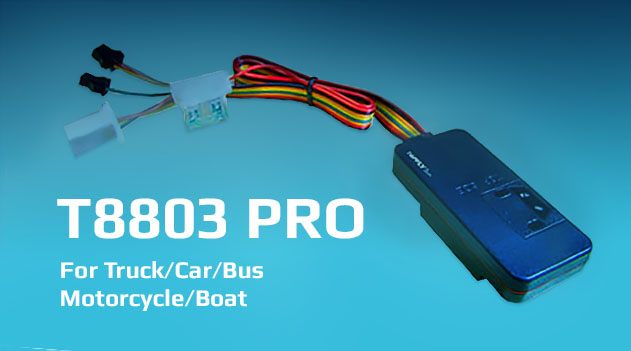 If you're looking for GPS tracker for a motor bike, TopFlyTech T8803 PRO might be one of the best options. This compact device is waterproof and has appropriate functionality.
T8803 Pro replaces the older model T8803A by 2014. TopFlyTech improved hardware and firmware. The tracks are even more precise now thanks to new GNSS module. Device consumes less power which is essential for bikes since their battery is not that large than the one on cars. The firmware supports a number of events related to the safety: speed exceeding, towing and special anti-theft alarm.
Navixy GPS tracking platform closely supports all TopFlytech devices. That means devices are automatically configured for server connection, users can change device parameters through the widgets in web interface, all events supported, inputs and outputs are controlled over GPRS/IP, and more.
That device has 2 inputs and 1 output for remotely immobilization control and some other options. It is equipped with a smart power consumption system and complicated sleep mode helping to extend a battery life. It is very important for motorbikes because there is no ability to install a big battery on such a small vehicle.
The device provided absolutely high waterproof class. So the customer can install this GPS tracker in any place and be unconcerned about of the weather conditions.
The manufacturer offers to buy T8803 PRO with the set of a special relay and optional microphone or SOS button wire.
TopFlyTech T8803 PRO proved itself like a reliable and cost effective device for bike tracking.