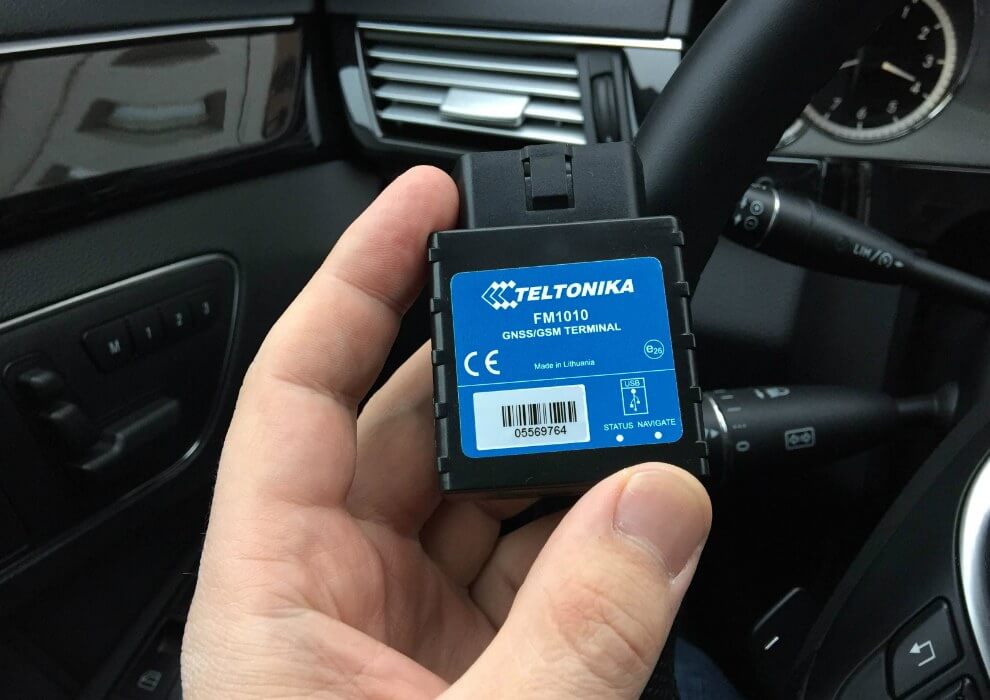 Teltonika is respected for their wide range of GPS trackers fro fleet management. And now another new device with plug-n-play installation was presented – Teltonika FM1010.

If you are familiar with GPS trackers that plug into OBD2 socket, you might know that there are models with data scanning abilities. But Teltonika FM1010 is not among them. It's a basic model that only gets power and ignition status from the OBD2 port. But this "disadvantage" is something that makes price of FM1010 very attractive. For those users who are looking for more advanced devices, Teltonika will offer FM1000 model.
FM1010 supports GPS/GLONASS/LBS location, has backup battery and two status LEDs. According to tests we made Teltonika FM1010 offers good tracking abilities with wide options to configure – we supported them all and let users to change parameters remotely in the web interface. Even it has no Assisted GPS support, it acquires the position quite fast.
One more thing we liked and also supported is that FM1010 lets you choose the source for the "Ignition" status. It might be built-in accelerometer, PIN #1 of the OBD2 socket or current voltage range. That's quite important for in some cars PIN #1 does not provide relevant information about the ignition. Accelerometer works well, yet there exists a small delay after vehicle starts moving. We recommend (and set by default) using information about the current voltage level – at least in our tests it worked perfect.
Navixy GPS tracking software closely supports all features of Teltonika FM1010 / Teltonika FM1000 OBDII trackers, including automatic device setup and remote user configuration with GPRS commands. This all together provides better user experience and less efforts from your staff to provide the services to end users.