Navixy caught up with GoAgent, a port logistics company based in Lagos, Nigeria that offers its own custom software application. We wanted to see how they used Navixy API and plugins to create their own platform so that other companies might find inspiration in their implementation. We also got an inside look into their office and hardworking employees to see how they did it. If you are interested in exploring our backend, frontend, or panel API options to create your own application, visit our website today.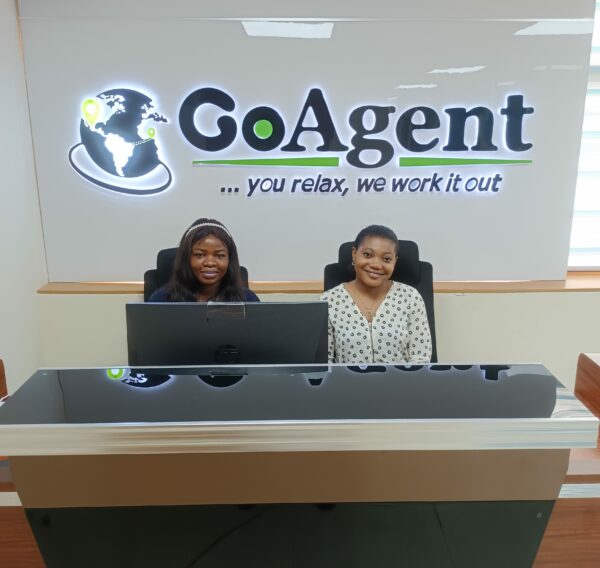 The Problem: Shipping industry complexities
GoAgent understands cargo container theft and delays are major problems in the logistics industry in Lagos as a result of their work with container carriers. The lack of communication between clearing and forwarding agents is one of the leading causes of both delays and often thefts, both of which cost companies time and money. This is why GoAgent developed its own mobile app to connect all stakeholders, track assets, and provide valuable safety and security information, simplifying what is typically a complex process. Read this post to explore the solution they offer. 
The Solution: A single platform for secure cargo and container tracking
GoAgent recently launched Nigeria's first-ever online platform for port logistics with the use of the Navixy API. The company offers SaaS to provide transporters with tracking services. By connecting verified importers with clearing and forwarding agents, the company makes container carrier deliveries safe and secure to pass through Nigeria's economy by monitoring and controlling the entire delivery process.
As we mentioned before, clearing and forwarding cargo can be a complex process, and it's common for issues such as frequent delays, imposter agents, incomplete customs payments, renegotiations, and last-minute forwarding to arise. To eliminate these uneconomical complications, GoAgent's team of developers explored the Navixy API to create a custom mobile workforce system that regulates the use of reliable and verified agents and offers engagement remotely. 
How did they find Navixy? One of our top supported GPS asset tracking manufacturers, and key partner of GoAgent, Teltonika, recommended Navixy to create their own mobile platform. This intuitive platform was created to offer the following:
Assurance of payments in full and on time to customs by paying the duty directly to Nigerian customs

Mobile management for customers to monitor and track clearing and forwarding jobs in real-time

Theft and vandalization prevention with security features
The support is also very reliable. We are very satisfied.
Navixy plugins and extensions for added value
In addition to creating its tracking platform with our API, GoAgent uses Navixy data and plugins for additional value and security. They currently utilize our eco-driving report, trip report, fuel data monitoring and weblocator and courier on the map plugins. These features allow in-depth analysis and accuracy regarding start and stop movements, fuel consumption, and more.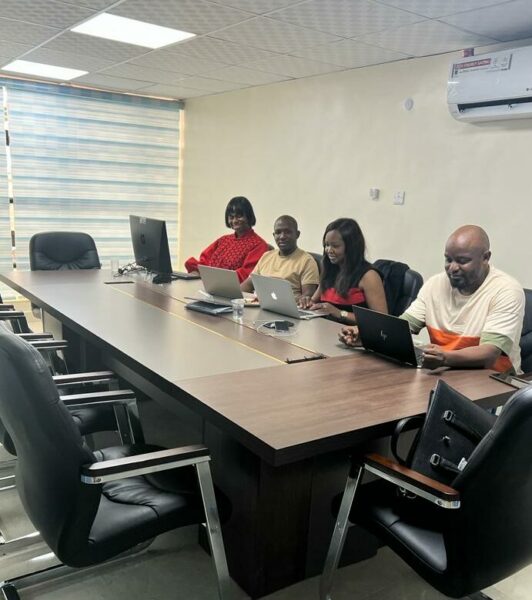 Eco-driving report
Using our eco-driving data, GoAgent's platform allows instant alerts on speeding, excessive idling, and harsh cornering. This ensures safe driving and HOS compliance. This plugin generates quality reports used for calculating penalty points and rating drivers - an accountability feature all fleet companies, large and small, are sure to benefit from. 
Weblocator
plugin 
Our Weblocator plugin and courier on the map plugin are two more important features utilized by GoAgent. Navixy's Weblocator plugin allows the company to add a map directly onto the platform to observe the real-time location of objects. With the help of an HTML - code generator, the plugin is easily embedded into a blog, website, or any other application. 
Looking toward the future 
The company currently offers a variety of Teltonika GPS trackers and they plan to expand their solutions to sensors and asset tracking via autonomous devices in the coming year. In response to a question about the company's future, GoAgent CEO Abba Gamawa says, "By our projections, we see our business disrupting the industry through automation because our value is unparalleled." 
Gamawa also recommends Navixy to companies looking to add value and security for similar tracking and logistic company needs, describing our customer service as "amazing". Navixy has dedicated support teams working around the world to provide assistance in all hemispheres, which he emphasized specifically. "The support is also very reliable. We are very satisfied."
We are pleased to assist GoAgent and look forward to their projected expansion to West African countries by the first quarter of 2023. Contact us today if you are interested in creating your own custom application or start a free trial of our mobile resource management platform. Unsure of which API to build with? Explore them all here.