We continue to work towards providing the best user experience in GPS tracking by integrating all the latest GPS devices. Today it's about two new models from Meitrack – T355 and T333, that puts the total amount of supported devices of this manufacturer to 10.
Meitrack T333 – vehicle tracker with 3G support
GPS trackers from Meitrack are well known across the world. As of today we have dozens of customers from India to USA who like Meitrack devices (especially the ones for vehicles) for their good performance-to-price ratio.
Indeed, if you take Meitrack T333 model, firstly released in 2014 and updated in 2015, you'll see that it is a full-featured AVL with lots of I/O of all types and original accessories. Although Meitrack T333 is the most remarkable for its compliance with 3G networks. While 2G networks are already shutting down in many countries, more customers demand for vehicle tracker with reasonable price. Many of them come to Meitrack T333.
We at Navixy love integrating models with such a rich functionality. When you add a new Meitrack T333 device to user account, the system automatically sends the following configuration commands, to adjust the APN and server connection properties:
Initialization settings:
Send: 0000,A21,Connection mode,IP address,Port,APN,APN user
Example: @@H48,353358017784062,0000,A21,1,67.203.13.26,47752,www,vodafone,vodafone
Reply: IMEI,A21,OK
Example: $$H28,353358017784062,A21,OK*F4\r\n
After the server connection is set up, the rest is done via GPRS / IP channel, including recommended GPS tracking intervals, sleeping mode parameters and event bitwise settings. Thus your customers and support team get device self-configured regardless of the SIM card they use.
Besides automatic device activation we also support user-friendly configuration for GPS tracking modes and output control in Web interface and Mobile apps.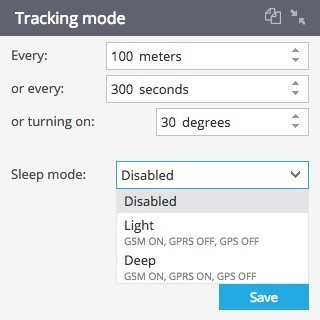 There are few nuances, however. For example, there are two analog inputs which can be used for various purposes – you can set up what they are used for. By default Input #1 is assigned for emergency button, #3 for ignition status and #2 is for fuel level sensors (it often comes along with the device, in the package). Digital temperature sensor is also supported 'from the box'.
Meitrack T355 – Magnet waterproof GPS tracker
If your goal is asset tracking or you want to track a vehicle with fast-to-install device, you might take a closer look at Meitrack T355. It's a waterproof tracker with 7400 mAh rechargeable battery and strong magnets for easy and fast installation on any metal surface. Even this model has been firstly released over 4 years ago, in 2011, it's still quite popular.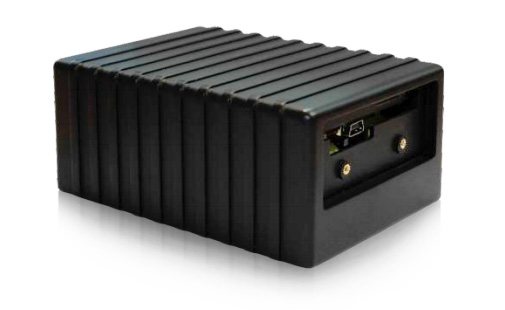 Similar to Meitrack T333, we added support for all specific features of T355, including device auto-setup, remote configuration for tracking mode and sleeping parameters, Cell-id based location, battery level with low-level notification and many more.
Full list of supported GPS trackers and their features you can find in Devices section of our website.