GalileoSky recently held a webinar for their partners where revealed more details about their new asset tracking device called Boxfinder. Its main purpose is a tracking cargo for long-distance shipments.
The manufacturer claims the device is able to work autonomously for up to 10 years. If this is not just a marketing trick, GalileoSky Boxfinder might become the most long-lasting GPS tracker among all devices with the same size. It weighs 350 g (12.34 oz) and has 125 x 102 x 42 mm size (4.92 х 4 х 1.6 in). It can be fixed on the asset or container with a couple of self-tapping screws.
Optional Iridium module allows track assets not only in the areas with GSM coverage. It extends the possible application for trans-continental and marine shipments.
Let's list all its main features:
Location with GPS and GLONASS
Location with LBS (GSM Cell ID based)
Quad-band GSM connectivity
IRIDIUM connectivity (optional)
Acoustic control of environment around a tracker
Inputs/Outputs for SOS button, Temperature sensor, Fuel Sensor, RFID reader and cut-engine relay availability
Absolute water and dust protection (IP65)
Low and high-temperature ambient conditions operation: from -40°C to +85°C (-40°F to +185°F)
Independent power supply
Easy and solid mounting (e.g. on a container)
Accelerometer
Smart sleep mode
Decapsulation sensor
As being said, GalileoSky Boxfinder can work up to 10 years – updating its position 2 times a day.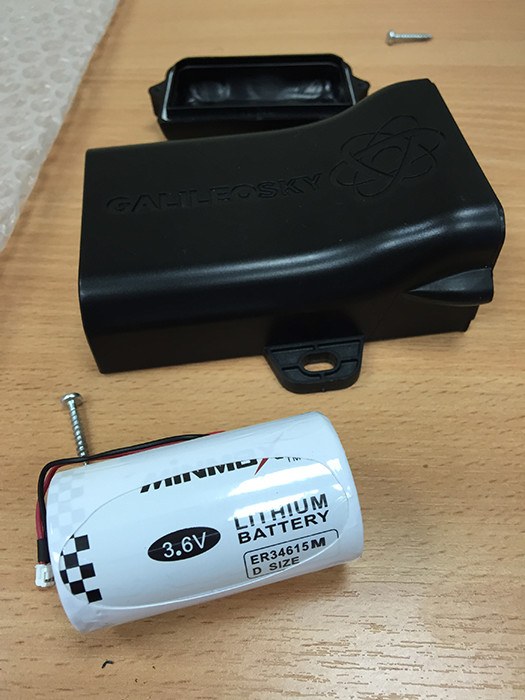 It seems that device sticks out with its operation time, IRIDIUM availability and the highest durability. It can be used for cross-border and maritime transportation and also for surveillance and insurance telematics with sparsely inhabited and isolated territories.
The device also has their weaknesses like a requirement of changing a battery at the GalileoSky office, because it сan't to be purchased anywhere else on a market except manufacturer's shop. Another disadvantage is the absence of A-GPS. However, the manufacturer states that device's cold start can be done in 35 seconds.
Unfortunately, Boxfinder is not equipped with a detaching sensor, which many customers consider as a must-have feature for this sort of devices.
Connecting GalileoSky devices to Navixy
Navixy GPS tracking software closely supports GalileoSky devices. Vire the full list of supported features for models from this vendors in Devices section.