We visited Escort, Russian-based company which is an international manufacturer of transport telematics equipment. Lately the company has been literally bursting with innovations! And it was really interesting to talk to their CEO about wireless bluetooth fuel level sensors, Smart Garden startup, and the future of transport telematics.
– Anton, how old are you?
– When did you join the company and at what position?
– I started here as an engineer responsible for installations, implementations and technical support. I had worked a lot of different positions in this company and the last 4 years I've been the CEO and the Executive Director of a few projects concerned with precision equipment: sensors, weather stations, different gas sensors.
– How did your company get started?
– We started Escort in 2004 and the initial company was dealing with ready-to-deploy solutions for transport monitoring systems. And the first thing we did was the implementation of security devices for luxury cars. It involved a lot of highly specific solutions. Some projects were totally outside of the box like a fingerprint car starter. And it was back in 2005.
– You were the first Russian company to start the mass production of wireless fuel level sensors, right?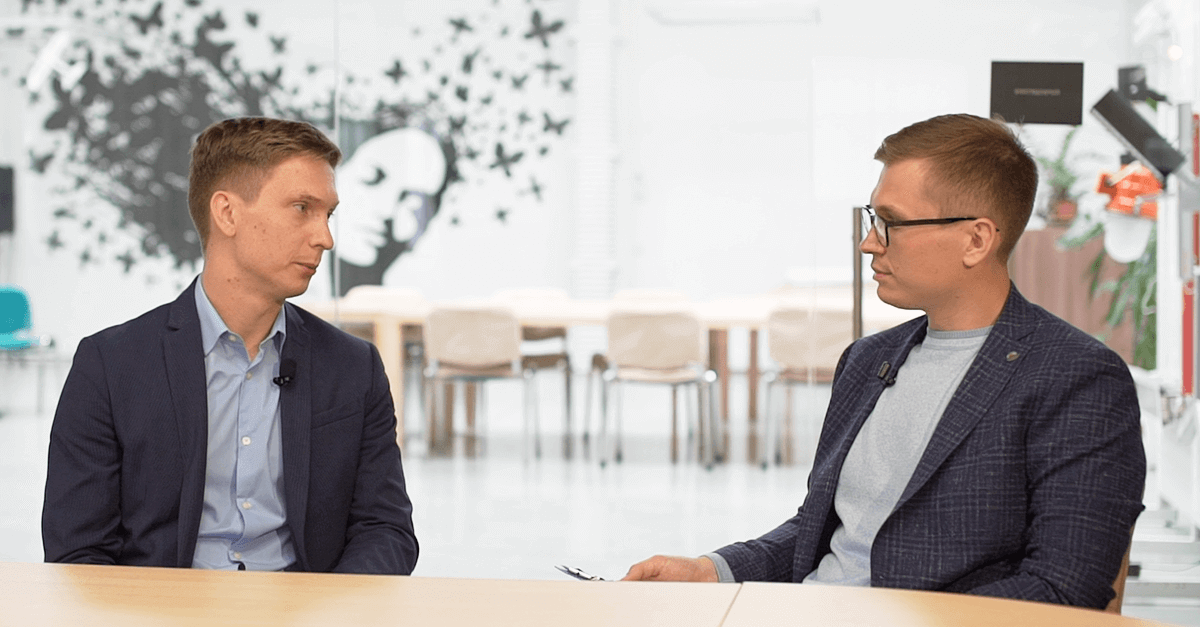 – We were not the first ones to launch wireless sensors, but we were the first in Russia to launch wireless sensors based on Bluetooth 4.0. Autonomous wireless sensors, to be exact. It means that these sensors don't need any external power supply, since they have a battery for the total service life of the device.
Once we saw that the GPS tracker manufacturers, at least here in Russia, were trending to support Bluetooth 4.0 with low-energy protocol, the project was immediately relaunched. We were able to make BLE sensors quite promptly and wrote the protocol for them, which was supported by some GPS trackers quite fast. And some GPS trackers are expected to support it any day now.
So we see that most likely the sensors for transport telematics will switch to wireless technology. First of all, it makes the installation process so much easier. Secondly, it is quite cheap in terms of operation: you don't need any wires or connectors. Thirdly, it enables to reduce a great deal of sabotages coming from the drivers, because here we eliminate the main component that most of the drivers tamper with. We know that the first thing a driver tries to tinker with is the wires and connectors of the fuel sensor. Here we don't have any.
– What GPS tracker manufacturers support you and share your vision?
– Now we are being 100%-supported by two manufacturers, that is a Russian manufacturer Neomatica and a European manufacturer Teltonika. Here we can say for sure that some of their GPS trackers with Bluetooth 4.0 on board support our sensors 100%. Ten or twelve other leading companies in Russia are also on the way, and we hope they will implement this protocol within the next couple months.
We're almost 100% sure that in the next couple of years Bluetooth sensors will completely replace the wired solutions.
– What sensors will become Bluetooth-based after fuel level sensors?
– Currently we have mass production of autonomous fuel sensors with Bluetooth 4.0. We're manufacturing a temperature sensor with Bluetooth 4.0. This quarter we will convert the whole range of our sensors, that is about nine different sensors, to Bluetooth 4.0 technology. But it doesn't mean that we are shutting down the wired sensors altogether. It will be a gradual transition. Here we don't jump the gun. We understand, that there is a number of players on the market today that are not yet inclined to trust this technology. They need time to adjust. And it takes time to gain their trust. So we don't take wired sensors out of manufacturing.
– How do you see the future of Bluetooth sensors?
– We're almost 100% sure that in the next couple years Bluetooth sensors will completely replace the wired solutions. We have a few requests coming from foreign companies that are actually ready to use these sensors but not with conventional telematics systems. The system they're willing to create will be based on the drivers' tablets. And it will collect data directly from our bluetooth sensors without any trackers. In this case a tablet will be connected to the fuel sensors and then the tablets will translate this data to some dispatch system, either yours or some other.
The most expensive thing to launch the production is equipment for the SMT line. It is about 450 – 600 thousand dollars.
– Equipment manufacturing is a complex system. Where did your initial capital come from?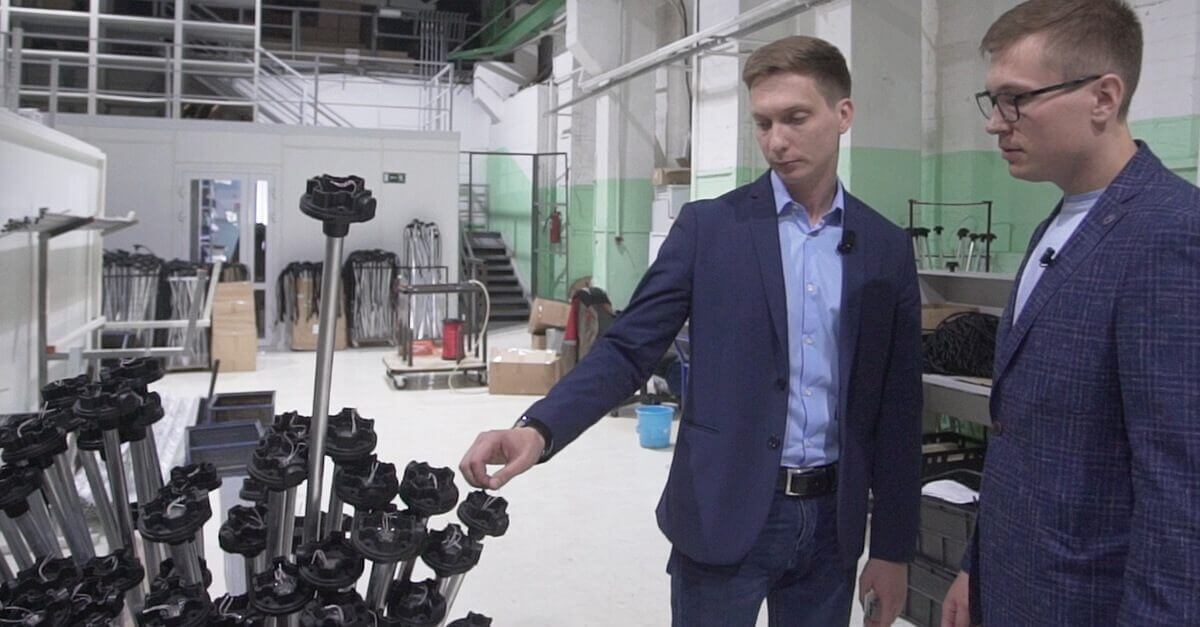 – Let me remind you that in 2004 we started as an integrator, that doesn't require a lot of money to start.
– May be some approximate figures?
– The most expensive thing to launch the production is equipment for the SMT line. It is about 450 – 600 thousand dollars.
– Who is the founder of the company?
– The company has two founders. One is a very talented engineer, and the other is a very talented investor. The talented engineer is the chief designer and developer behind all our current products. The other guy invested the money. One of the investors and one of the company founders have established this holding.
– What drawbacks do the sensors have at the moment?
– We need to upgrade some documents, there are compatibility issues with Android and iOS apps.
Currently the most fast-growing market for us is Latin America. The penetration rate of fuel level sensors there is almost zero.
– What international markets are you in at the moment?
– Now our equipment is marketed to over 36 countries with special focus on Latin America and Eastern Europe. These two directions are separate but equally perspective for us. Quite a number of sensors are now being sent to Brazil. Our products are well represented in Mexico. In the near future we are planning to set up offices in different continents of the world.
– What international market is the most fast-growing for you at the moment?
– Currently the most fast-growing market for us is Latin America. The penetration rate of fuel level sensors there is almost zero. So it gives us all the reasons to believe that this market will skyrocket the way it happened here in Russia in 2011-2012. Back then it started from square one and showed the growth of 200-300%. And now a similar situation is happening there.
– What's the difference between market demands in Russia and in other countries? May be there are some specific features?
– Yes, there are some peculiarities but they are rather linked to the skills and engineering vision of people born in Russia. Foreign markets and Latin American markets in particular are facing a shortage of qualified personnel that can easily drill a hole in the tank, install the sensor and connect the wires to the cabin. For them it's a real tragedy. And when we start explaining what has to be done, it gives them a headache and they say that it will take the whole week. And that is actually so. In some companies it takes us 3 days to install one sensor. One day to drill a hole. One more day to connect the wires. And the third day to calibrate the tank. And it's quite a problem for us. So they are lacking qualified personnel and it affects the market growth.
And we actually have plans how to fix it. We are preparing a comprehensive training program for the local employees, that will allow to reach the same level of installation rate and prices to launch the sensors on the market as soon as possible.
Extended terms of installation lead to increased installation costs for the end customer. They have to pay a king's ransom to install just one sensor. And that is another factor that slows down multifold growth of sales in this region. And in the companies and countries where it was successfully eliminated, we witness fast and robust development. For example, in Brazil there are a few companies which are not afraid to install sensors and do it as good as Russian companies. But the secret is it is being managed by a Russian person. They had arranged a proper training for the entire engineering crew. They explained all the tricks that they brought from Russia, that is why they're experiencing a very rapid development. And they are literally becoming monopolists there for offering these high-quality cost-efficient solutions. And we need to multiply this experience for other countries. We know how to do that and we will definitely do so.
– Wireless Fuel Level sensors are a clear success story of Escort. Now we want to hear about some fails or failed experiments.
– There have been and there will be fails and we are learning from them and eliminate them in our new products. As for a particular example I can single out our Escort TD-Online sensor. We were facing some problems at the start of sales. But they were mostly related to another company, not us. The problem was coming from our receivers supplier, though they were denying it for a long while and were not giving us any solutions. It caused a lot of trouble for our integrators and distributors.
– How do you organize the work of your employees? For example in some IT-companies there are no fixed office hours. Basically, employees can work anywhere, anytime. Do you have something similar in your company?
– We don't have a Corporate policy given in three volumes. But there are some principles that we try to stick to. As for the dress-code, we don't have any particular one. As you have probably noticed we have a pretty casual dress-code, as long as it is reasonable, of course.
We have some recreation zones. We even have a place to get some sleep during the lunch break, because we understand that a 15-minute nap after lunch can make you twice as productive than if you didn't do it.
We don't offer "no fixed office hours" but the schedules are very flexible. Nobody will give you hell for being 40 minutes late. Together we agree the timing when employees start and end work, they can follow the standard schedule or create their own schedules themselves. We don't request our employees to bring any "sick notes", neither to stay at work from 8am to 5pm. What we need from them is the result. And for that we have our control points or KPIs for each employee, which are different for every one of them. Including office managers, they have their own KPIs. If the KPIs are 100% met, then everything's fine. If somebody underperforms, then we will research why it is so.
– And how do company employees unwind? Your latest team retreat.
– Our latest team bonding event was the "Hero Race". We as employers paid the admission fees for the race. We made a team of the strongest and the most goal-oriented members. And together we passed all the obstacles of the course.
– Now we are staying in your conference hall. Please, tell us what kind of events are held in here?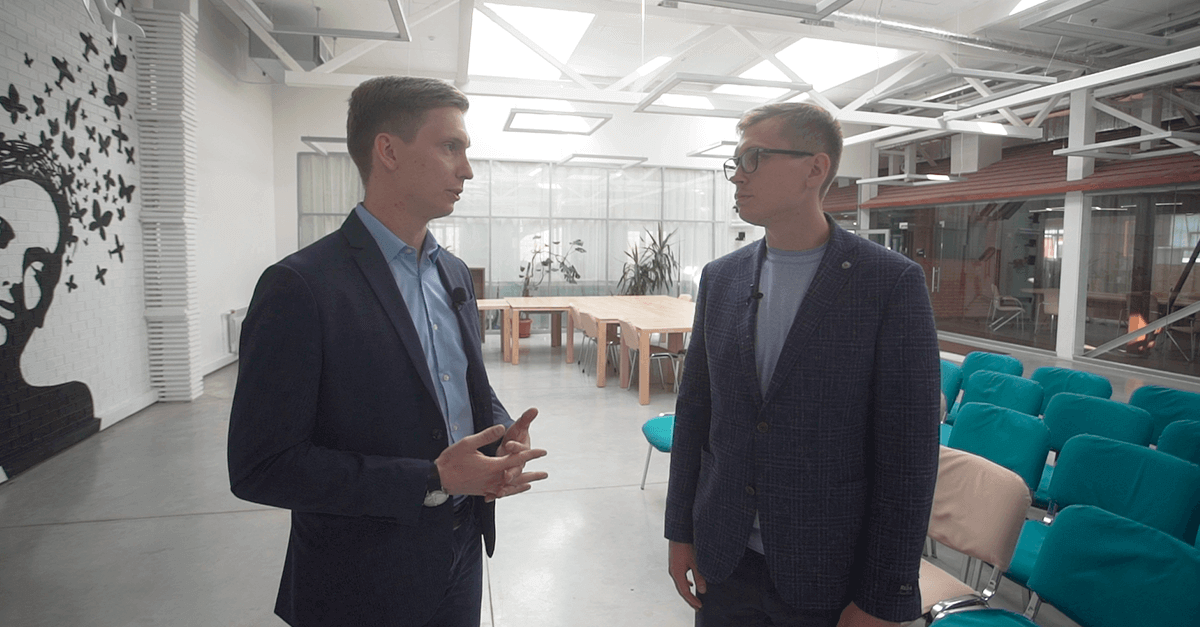 – It's a very interesting place. Here we have our case-club meetings which are held every second Wednesday of the month. There we're trying to discover new talented employees for our top-management positions. So the purpose of this event is as follows: for quite a while now we've been inviting a lot of business-related people to this club. They are some prominent businessmen with large businesses, creative people, marketing pros and talented students who want to show what they are worth.
In the framework of this event we are working on some unorthodox cases, trying to solve them. We try to help out the companies which turn to us for assistance. And meanwhile we watch the participants as they act and represent their products, the way they think and direct their activities. And I can tell, that a great number of our top management and executives heading different projects in the holding came from these meetings. For example our Smart Garden project is headed by the Case-club alumni.
– Can you please tell more about the Smart Garden project?
– Do you remember how our grannies used to have these balcony gardens and once a year it yielded a tomato or two. Now we transformed it into something more contemporary. So that is what it will look like. But a lot nicer and more beautiful. Here you can grow some greens and fast-growing vegetables. It operates without soil or mud on a water-based solution. It's hydroponics, if I'm not mistaken. The process will be fully automated, and will be fully controlled via a mobile app. So wherever you are, your home garden is just a touch away and you won't have to dig in the dirt or add pests. It will be automated as much as possible.
A person can see everything what happens in his cabinet and can monitor any processes and manage them with mobile apps or with desktop apps, via PC. People living in the cities are deprived of the possibility to grow organic vegetables under their control, even in their backyards.
By the way, more and more families are now turning to organic food, and this way is the easiest and the cheapest one to grow organic vegetables, while you can have them on your table without even leaving the house.
– It's obvious that here you are dealing with a lot of projects. How many projects are you working on at the moment?
– Well, there are a lot of companies in the holding. If we put aside all the other projects and talk only about our companies in the electronics field, then there are at least six projects: the Smart Garden, fuel level sensors, wireless systems connected with LoRaWAN, weather stations and LED lamps.
Our most recent development is an autonomous weather station that can provide a high-precision monitoring of the current weather conditions.
Here is the most recent addition to our product range, an autonomous weather station that can provide a high-precision monitoring of the current weather conditions. The service that we developed here allows to predict and prevent possible plant diseases. This is mainly tailored for the agricultural economy, because there, for example, bad grape harvest can cost millions and millions of roubles. But our system and our weather station help to avoid it.
It predicts the diseases based on the factors that precede the disease. For example, if it was about 30 C (86 F) for three days in a row with this and that wind direction and humidity, then the plant is highly likely (with probability up to 98%) to be affected with this disease. And a corresponding alarm will be sent. And then upon receiving such alarms agricultural companies and workers will make the right decision: either to water it or not, or to manure it or not, or to resort to some measures in order not to lose the crops. Basically, this weather station is the one and only station that was made in Russia, patented in Russia and got the software that was also written in Russia.
– What plans does Escort pursue to take over the world?
– To take over the world! It's like the line from this cartoon "Pinky and The Brain", if I'm not mistaken, – "What are we doing tomorrow?". And that is our plan exactly – to take over the world. We want to and we will actively expand to export markets in particular. And considering the exchange rate issue here in Russia at the moment we have every chance to succeed.