After we exhibited at TelematicsConference Dubai, Navixy flew overseas to Mexico city. Expo Seguridad became our goal, the biggest security exhibition in Latin America. Huge Centro Citibanamex, which has 350 sq.m space, sheltered the show. Within three days, the event gathered about 16,000 visitors and more than 340 exhibitors, including Navixy.

So, we are going to tell about our impressions, LATAM security trends, and the friendly meetings with hardware manufacturers.
Lock, stock, and GPS tracking platform
Expo Seguridad scored a big hit with its enormous scale and contrast: from special protective footwear, weapons and armor to video surveillance systems and GPS tracking and telematics platforms.
The GPS and telematics section was conveniently located in the central area of the exhibition space.
The visitors just couldn't pass by without stopping.
Offline meetings with partners are the best, [email protected] does the rest
Navixy was gathering dozens of stakeholders around the booth three days in a row. All the scheduled meetings with the existing partners were held. Moreover, some of the partners visited us unexpectedly. It was a pleasant surprise.
However, Navixy team paid attention to everyone. Due to the professional understanding of the local market, we had win-win productive talks.
Met hardware manufacturers: ATrack, BCE, Teltonika, Concox, Meitrack and others
Integrating GPS tracking devices from more than 100 manufacturers, we were glad to meet some of them at Expo Seguridad. Together we discussed tight integration issues and identified other ways of mutual development. We were welcomed warmly, the talks were intelligent, the jokes were friendly.
Teltonika decided not to exhibit this time. However, they couldn't miss the exhibition and came as visitors. Also dropped by.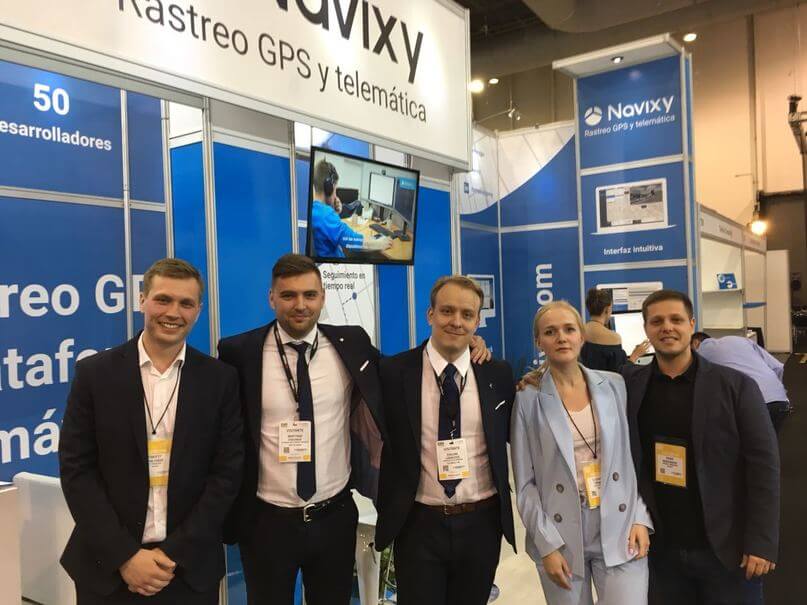 Exchanged chocolate with ATrack. And we had not even talked about it beforehand.
Back online!
Three-day exhibition marathon was a big success. We want to thank the organizers, contractors, visitors and, of course, our partners. Now let's go home!
The Navixy team is open to any kind of partnership and cooperation. Please, send all the questions and suggestions to: