Meet the newest version of X-GPS Tracker App which allows to track employees and kids using their smartphones or tablets. The appeared global changes are impossible to be called just ordinary updates. Let's have a further look at them!
In new version we decided to switch to Android 4.0 or higher. It's more than 92% of total Android devices in the world, so it's a good time to depart from older 2.0 requirement. This let us to present new app design and new location features.
Fancy design with Map on screen
Now you can view the map with your current location and accuracy. Chat became more fancy as well. We added a second widget with SOS button, which many parents will definitely like.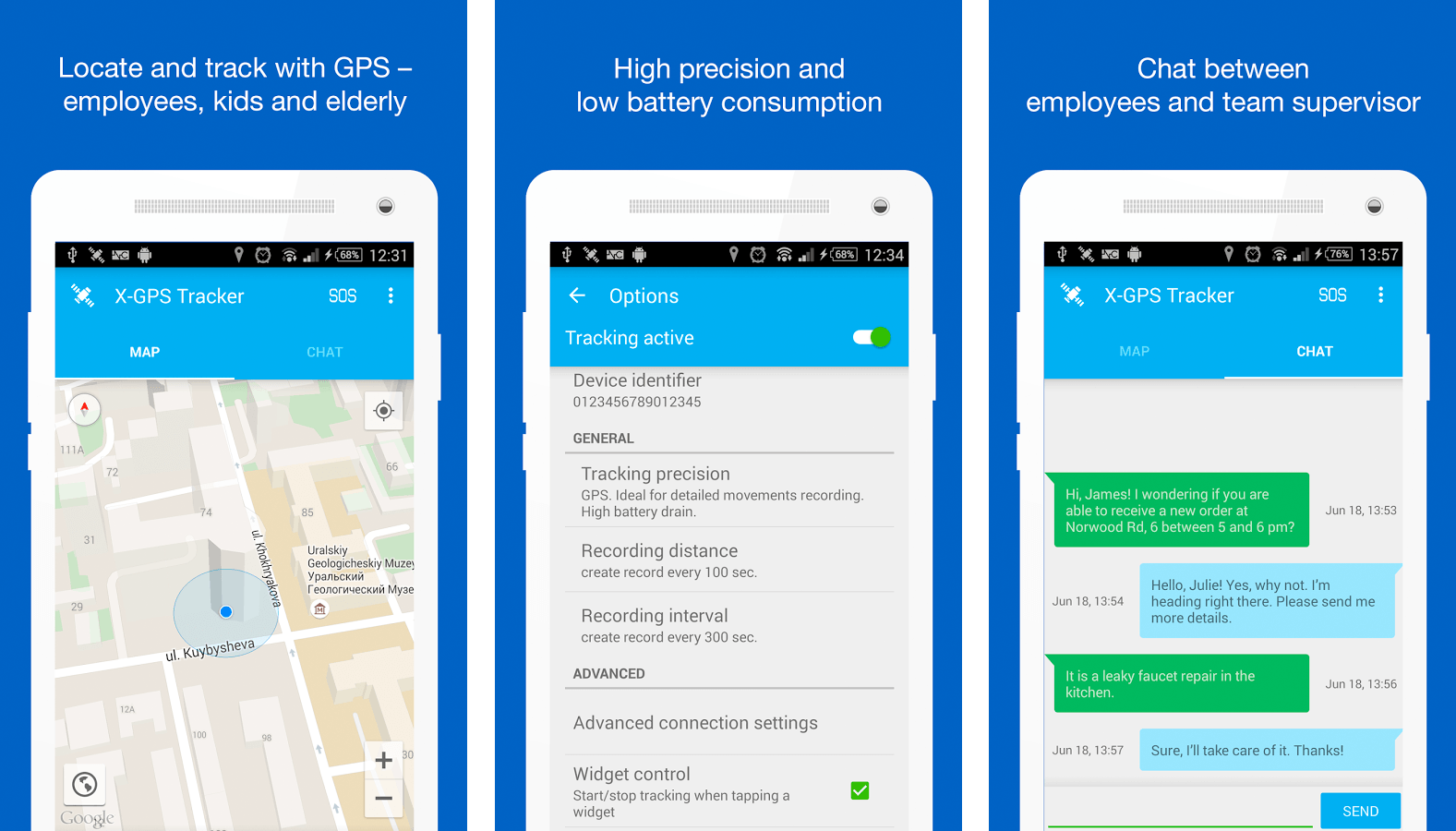 New tracking modes with low battery consumption
In X-GPS Tracker 2.0 we added "fused location" feature which access different technologies like GPS, GLONASS, WiFi and GSM Cell based locations. That improves power consumption and makes possible to locate people even they are not in the street (e.g. inside buildings or in the subway).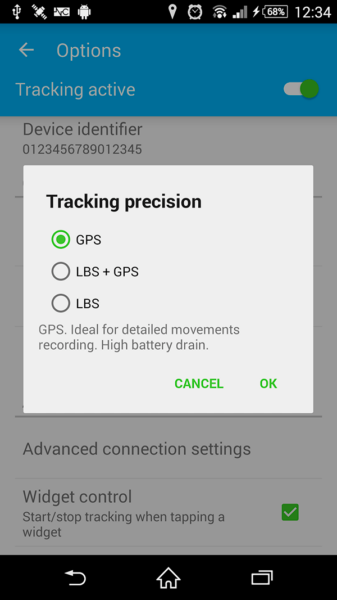 Users may chose one of three location modes:
GPS. The traditional mode is left without changes. It is applicable for vehicle monitoring due to its ability to count mileage with maximal accuracy. High energy consumption is compensated with the capability of charging from a cigarette lighter.
GPS + LBS. It is the main recommended mode. It keeps the balance between accuracy and energy consumption, uses all allowed methods of geolocation and chooses the best one automatically. As for an example: LBS switches on when being placed into a windowless building. For better accuracy it's recommended to keep WiFi module always enabled.
LBS. It is the best option to track kids and mobile workforce – when you do not need to track every step, yet you will be always aware of their location. This mode does not require GPS receiver to be enabled and consumes much less power.
The X-GPS Tracker App is free for download in Google play. Read more about our mobile apps for Android and iOS on our website.