Route Planning: opportunities and choices
Planning an optimal route between two or more destinations is a daily routine that has many implicit peculiarities. Depending on the geographical location and task users may need a particular route planner. Therefore, Navixy allows its users to select the appropriate route planning service, which fits their needs better.
By July 2015 Navixy has been integrated with several major route planning services the most popular of which are:
OpenStreetMap Routing
Google Maps Driving Directions
Yandex Route Planer
Progorod / CD-COM
2GIS Route search
Routers have extra settings and variable options such as traffic, travel mode, etc. The default router may be selected in the user account preferences.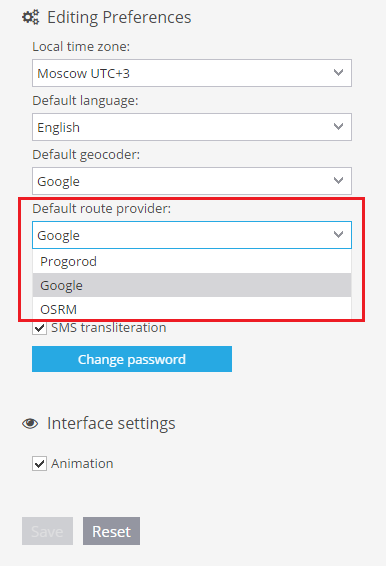 Numerous examples can prove advantages and benefits of this tool. It would be adequate to list just some of them: workflow management (arrival forecast, distance estimation, etc.), employees task scheduling, route deviation control and many others.