Teltonika Conference 2019: Bringing Silicon Valley to Latin America
Teltonika Conference in Latin America is an event you won't want to miss. It attracts local and global telematics hardware manufacturers, software developers, SaaS-companies and LBS providers. And not just any – exclusively the telematics whizzes. The bar was raised high, which got us thinking – what new could we tell all these telematics professionals?
So we opted for a growth journey. The Silicon Valley growth ideas, presented by Sean Ellis in his book "Hacking growth" in particular, have become very popular all over the world. We decided to show how to apply the growth strategy to the world of telematics and GPS tracking solutions.
Hacking Growth in a nutshell
Basically the strategy can be broken down in 3 levers: Acquisition, Activation and Retention. What is meant by each of these mechanisms?
Acquisition sees its main objectives in making your customers aware of your product and its benefits. Acquisition can be measured with Brand awareness and the Number of leads.
Activation is what happens when you turn your potential customers into paying customers. It can be measured with specific metrics – Conversion rate (conversions divided by total interactions * 100%) and a Sales Cycle.
Retention, as the name implies, is keeping your customers coming back, using your product frequently. Its aim is to increase the number of units connected and users involved. You can measure it with a Retention rate and a Lifetime Value.
How SaaS-companies attract new customers
These are the main tools most telematics companies use to attract new customers:
The list may depend on your business model, whether you're focusing more on consumer markets, SMB, or large fleets.
When a potential customer reaches you via ads, first they will be redirected to your sign-up form. It is very important to have a sign-up form! This way users get an immediate firsthand experience of working with your solution. Another important thing is that the sign-up form should be linked to your lead generation funnel.
It can be very clear and simple, like this one from our partners:
but if you need it to be more complex – it's your call. Simple sign-up forms look very friendly and trustworthy for new users.
Hacking Activation
Now the client is about to meet your GPS tracking and telematics solution for the first time. The goal here is to create the right chemistry to make users fall in love with the software.
The first thing users see on the platform is a User Interface. It must be intuitive, fast, seamless and have everything they might need:
For the next step your clients will need to add their GPS trackers on the platform. What can be disappointing for users during devices activation and configuration? Manual commands: painstaking and time-consuming; complex configuration: connection to laptop/ additional devices. But your clients can easily do without these hurdles: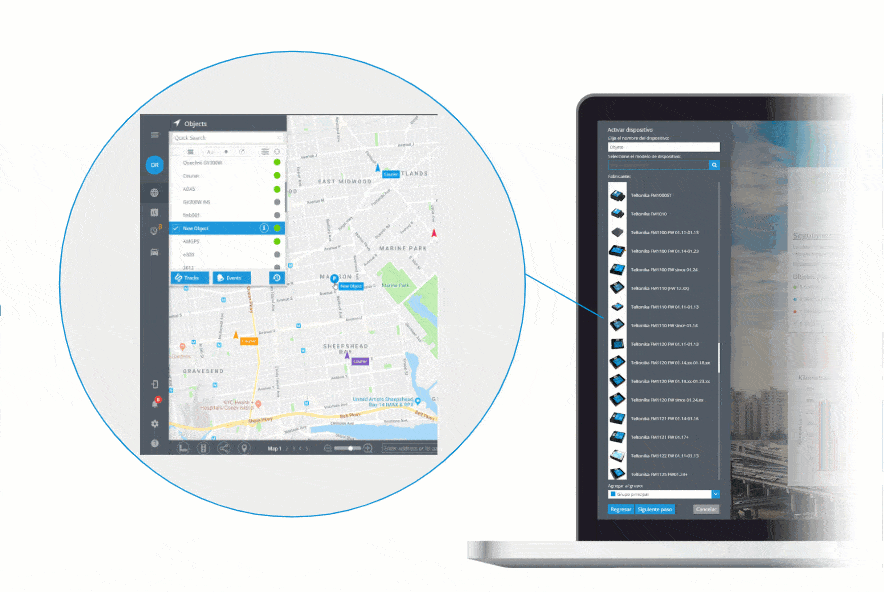 Users should not waste time and effort on burdensome device configuration. Any feature or tool should be set up in a few easy and intuitive steps. It guarantees faster onboarding and customer loyalty from as early as the first interactions with the system.
After the clients have added and configured their favorite devices and taken advantage of the full-featured operation, they need to make the first payment. Don't underestimate the importance of a transparent billing system. Make sure it works both ways and benefits you and your clients.
Here's a basic check-list:
For SaaS companies
great mix-and-match tool for a pricing plan
restricted access to some features
instant balance top-ups
transparent transactions history
For clients and consumers
variety of payment options, including online payment
payment gateway as an option
(available for any country, currency, automatic renewal).
Now your clients are happy with the GPS tracking and telematics solution: they like how it works, how it looks and know exactly what they are paying for. But you are only half-way done: now you need to try even harder to keep your clients satisfied with the product.
Why Retention is important and how it is achieved
As said before, retention is all about keeping your customers coming back, using your product frequently. Unfortunately, in some companies retention is neglected. We know 4 reasons not to do so:
Affordability. It is cheaper to keep the old customers than to attract the new ones.
ROI. Only 5% retention rate increase will lead to 25-95% increase of revenues.
Loyalty. Satisfied customers will buy more.
Referrals – and it is the only acquisition mechanism that you can't buy.
What can retention mean in terms of a single B2B customer? 3 things: increased number of units in one department, increased number of departments involved and increased customer lifetime.
To make a client stay and stay satisfied you will most certainly need these tools:
Engaging applications (more users from various departments use the app every day)
Support tools (documents and manuals + clients can instantly report any issue in the in-app chat and enjoy over-the-air diagnostics and troubleshooting)
API / SDK (for customized, integrated solutions)
What did the experts say
We were very flattered to have received so many nice words after the presentation. The participants were very active, took pictures of the slides and eagerly took part in our polls. For instance, we learned that in Latin America the best way to attract customers is referrals.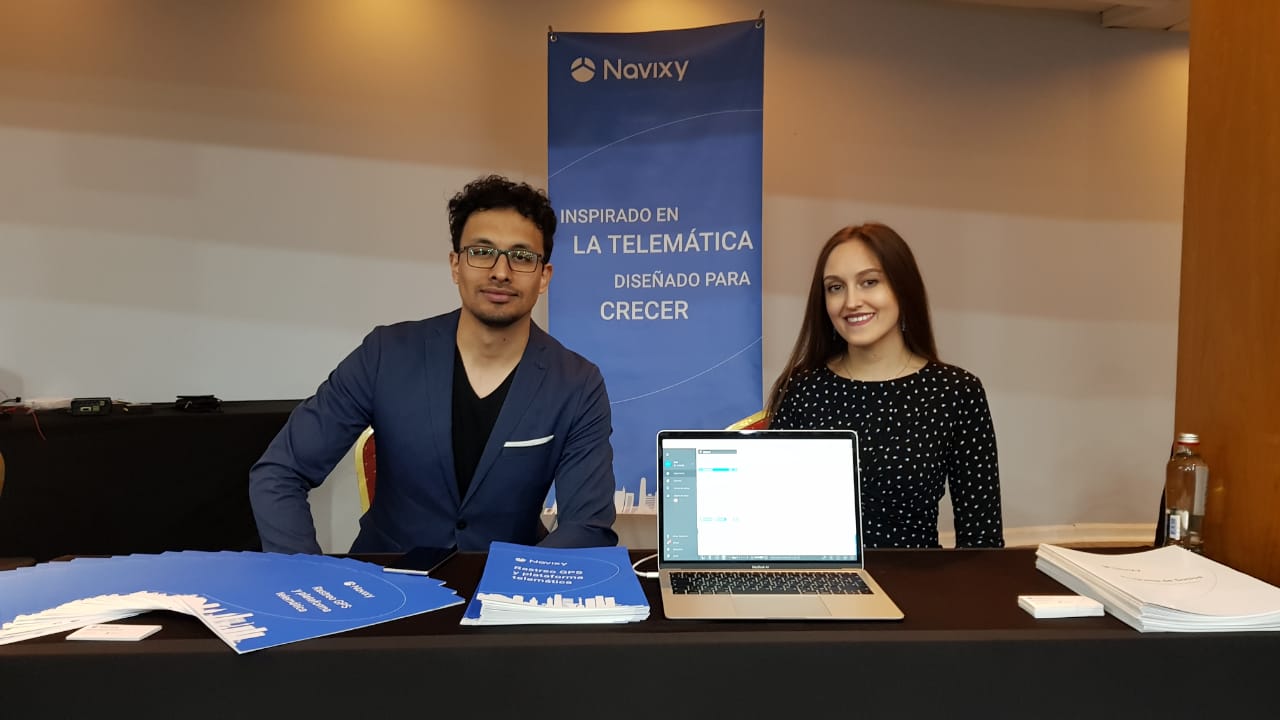 We hope the article was useful for you even if you are adept at telematics. Probably, you've been doing exactly the same without knowing about "Hacking growth" strategies. Well, It means you're a natural. Keep it up! Probably you found something new or surprising or missing…Anyway, feel very free to share your feedback with us at [email protected] or in social channels.