Our mission at Navixy is to deliver the most innovative software for fleet management, asset tracking, and modern telematics. We believe there is no better way to innovate than to engage directly with our GPS tracking resellers across the world in order to understand their goals and help them to grow their business.
Our two new Vice President roles are centered around these priorities. We strive to drive innovation driven by customer needs, experiment with new technology, and establish long-term partnerships for success.
Please join us in celebrating these new positions on our team:
Vice President of Global Revenue

Tyler Norkus 
As Vice President of Global Revenue, Tyler Norkus will be responsible for driving growth enabling initiatives to generate revenues as Navixy continues to expand its reach and aid businesses across our global markets including North and South America, Europe, Africa, Middle East, and Asia.
In this role, Tyler will partner with product marketing and development to ensure customer success, develop strategy and direct and evaluate the work of customer facing teams including sales, customer success and technical support. His leadership experience and many years of sales management experience will pave the way for creating sales enablement programs, productivity metric production and concrete, scalable best practice establishment for future success teams at Navixy.
Congratulations, Tyler!
Vice President of Product Management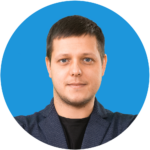 Denis Demianikov 
As Vice President of Product Management, Denis Demianikov will set Navixy apart from the rest of industry competitors as a Mobile Resource Management platform connecting vehicles, mobile assets, people and work to help organizations improve security, productivity, safety and sustainability. In this role, Denis will work closely with Navixy's technical marketing teams to create robust product launch and promotional plans, including product training of customer facing teams.
Denis will continue to conduct ongoing competitor and industry analysis, strategizing partnerships and highlighting opportunities to enhance product portfolios to better serve our customers. This role will enable long-term product roadmaps and execution of new product introductions to our roster of capabilities. 
Congratulations, Denis!