In seemingly every corner of the world, businesses and entrepreneurs are taking advantage of modern MDVR and dash cam solutions to meet their ever-changing needs. From road monitoring to driver coaching, this technology provides companies with substantial opportunities to improve both fleet efficiency and safety. Today, Navixy is here to highlight how the JC400 device from Jimi IoT has assisted various partners across the globe in these areas and more.
To learn more about the JC400, Jimi IoT products, and video telematics, speak with a specialist today. We're excited to share details about this recent integration and what it means for our partners.
An introduction to the JC400
Before we discuss how the JC400 has been successfully implemented by various industries, let's first cover its attributes and capabilities.
In addition to the simultaneous live stream from its dual cameras that record both the road ahead and the person behind the wheel, the JC400 also provides playback and event video. For the latter, instances such as vibration, collision, pressing the SOS button, low external power, disconnected external power, speeding, harsh driving, and fatigued driving can all trigger video transmission to the cloud for later review. Finally, the JC400 includes switch output relay, along with integration with fuel sensors, temperature sensors, and RFID driver identification.
Despite its innovative nature, the JC400 doesn't require professional installation. This not only saves money, but also means that businesses can equip their fleets with a high-quality dash cam without delay. Better yet, the setup process is further facilitated by Jimi IoT's useful mobile calibration app.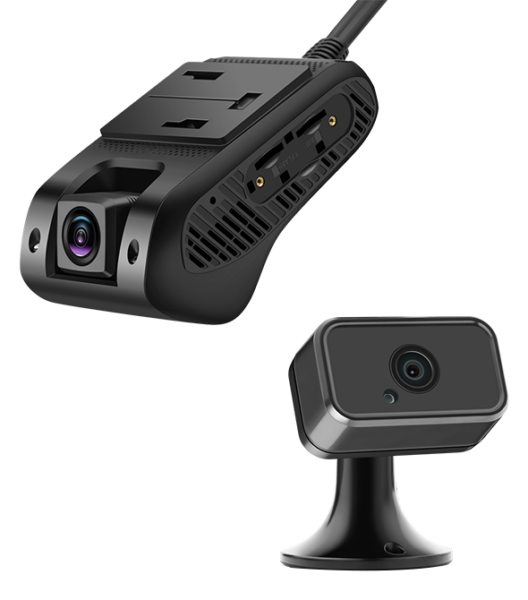 Use cases in Brazil, Indonesia, Thailand, and Vietnam
To fully understand the benefits of the aforementioned features and components, it's vital to see how they work in the real world. Fortunately, Jimi IoT recently shared several stories about customers using the JC400 for everything from driver identification to settling disputes. Navixy proudly supports these advanced functions through our state-of-the-art mobile resource management platform.
Brazilian timber companies
As one of the world's leading timber exporters, Brazil relies on the secure delivery of lumber from its distant forests to its various port cities. Fortunately, one company uses Jimi IoT's JC400 camera to help its employees stay safe on the road. To mitigate the threat of fatigue during long drives, the device's monitoring function keeps fleet managers informed of how their employees are faring.
Since fatigue significantly increases the chance of an accident, companies can check in with drivers who have received multiple warnings in a given period of time. By preventing tired drivers from staying on the road, businesses can reduce the number of fatigue-related accidents.
Car-sharing in Indonesia
To address such issues as determining liability after an accident, monitoring driver behavior, and protecting passengers, car-rental organizations in Indonesia have used the JC400's long-term recording and cloud storage functions. Thanks to these cutting-edge capabilities, it's possible for managers to have a library of files on hand in case an incident occurs. This can lead to savings on legal expenses by allowing companies to properly assign fault amongst involved parties.
Driver ID solutions in Vietnam and Thailand
The JC400's driver ID feature has been used to accommodate new government regulations in countries like Thailand and Vietnam. The former, for instance, requires commercial vehicles to implement identity monitoring to ensure that only authorized individuals are behind the wheel. This way, hazardous loads are delivered only by those with the proper training. Moreover, driver ID can even confirm that the person's credentials match the vehicle's class and cargo. As a result, there's less of a chance that a collision or theft will occur.
In Vietnam, recent regulatory changes have increased the need for reliable video streaming in public transportation. The new law stipulates that commercial vehicles that can seat more than nine passengers plus the driver require an MDVR setup for cabin monitoring. Since the JC400 records continuous live footage, buses and other public transportation vehicles can monitor what's happening at all times in all areas.
These have only been a few of the many instances of businesses benefiting from the JC400 and its high-tech capabilities. If you wish to hear more, contact us at Navixy today.