Fleet maintenance: open for servicing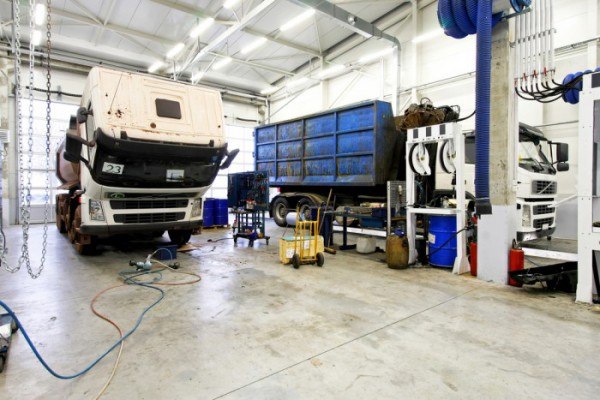 Our recently upgraded Fleet application enables garage employees to monitor and control technical health of their vehicles in real-time.  
What do you need it for?
In case your fleet consists of several vehicles you definitely know how painful and time consuming its servicing can be. Unfortunately, we do not live in the perfect world where tires would always be wearing out simultaneously, oil would be changed automatically, and mileage reading from all your vehicles would be possible to see on a single odometer. We are a constituent part of the real world where each particular element of the system has its own life time. Thus, it's quite impossible to store all this information in one's head. Even if it would be the professor Dowell's head. On the contrary, you can easily do it with our application.   

What can it do?
It should be noted that we continue to add up new functions and features to this helpful tool. However, even now it is really powerful and can be extensively applied.
Scheduling service works by date/by mileage/by engine hours, depending on the estimated time of each parameter.

Sceduling documents renewal (insurance, etc.).

Predictive maintenance.

Control over timely maintenance execution.

Record keeping on scheduled and emergency service works, and all the costs applied.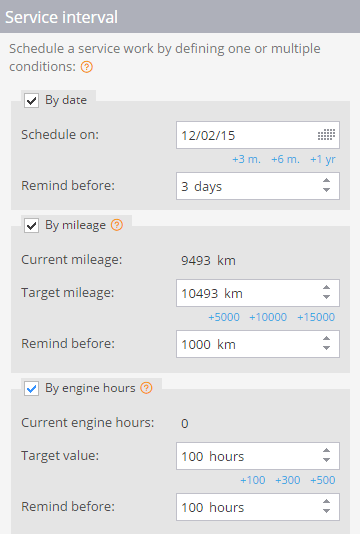 How does it work?
To be able and use this helpful tool, please open Fleet application and proceed to Maintenance section. Afterwards click on 'Add' button in the upper-left corner and choose a vehicle you would like to schedule a service work for. Set necessary parameters, specify contact information to receive reminders, and save all the changes. That's it! Now you can relax and focus on other valuable things for your business instead of spending enormous time on constant monitoring your fleet's technical conditions.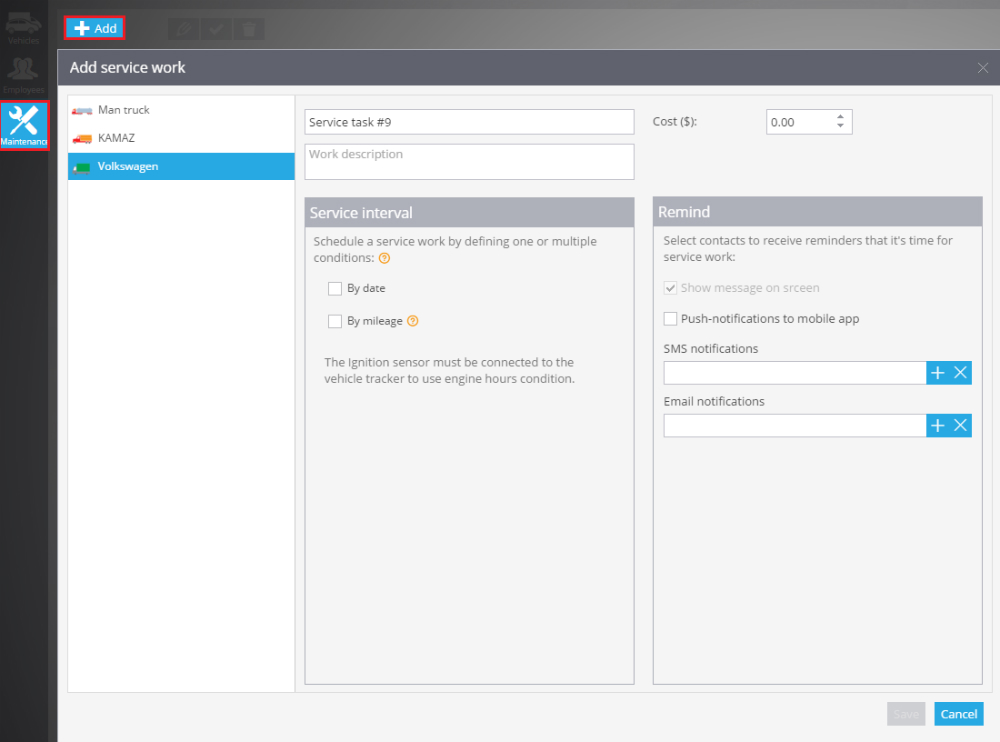 If you happen to have any additional questions, please contact our tech support: [email protected]