With our recently modified 'Color mode' tool for track drawing, you can easily distinguish your tracks in four different ways.
To start with, you need to select a particular tracking device from the Object List. Then click on 'Tracks' button below the Object List and expand the Tracks panel on the right. After doing it, choose a necessary color mode, press 'Show tracks' button, and thoroughly examine all the necessary tracks.
Let's take a look on each particular Color mode.
Color by tracks
In case your employee or vehicle makes several trips a day it will be quite helpful to draw all tracks in different colors. Thus, it will enable you to easily distinguish one track from another and control working day of your employees or vehicles.
Color by object group
To make dispatchers workflow more convenient companies tend to divide all its tracking devices into several groups (Sales Department, Delivery Department, etc.). Moreover, sometimes you need to evaluate tracks for one particular group. For doing it you can refer to 'Color by object group' mode. In this case, each object group will have a particular color for all its tracks.
Our partners are already familiar with the two afore mentioned modes of coloring. Now we are going to highlight the new comers.
Color by status: online/offline
As you may know data can be displayed in real time only in case your tracking device has a strong and continuous GSM signal. If GSM signal lost (e.g. a vehicle arrived into some remote village with no GSM signal) the tracking device will log all the data in its memory and send it to server after GSM signal restored. In case you need to know when and where GSM signal was lost, this color mode is the right tool to use. Thus, the part of a track with strong GSM signal (device is online) will be colored in green, the offline status (no GSM signal) will be colored in orange.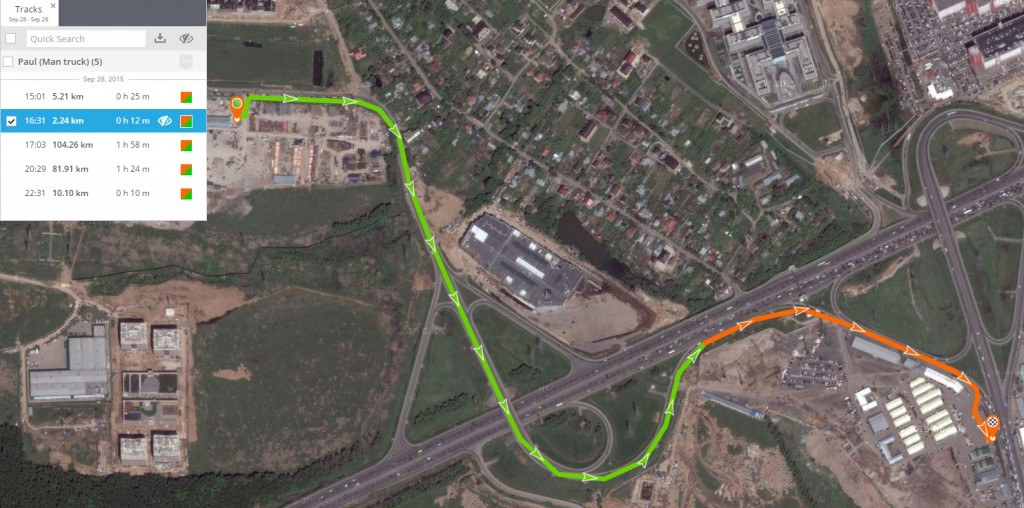 Color by speed
This color mode will show you when and where your driver exceeded speed limit, where he was driving with the permitted speed, and where he stuck in a traffic jam wasting fuel. Depending on a speed range you set, the color of your tracks will vary from blue to red.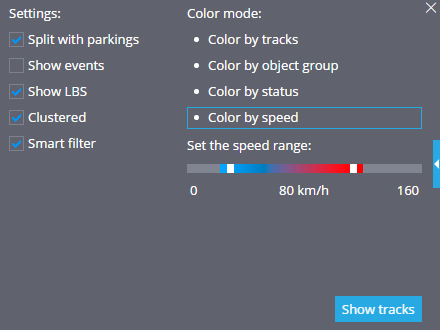 You can easily switch between various color modes for the same track by simply clicking on the open tabs.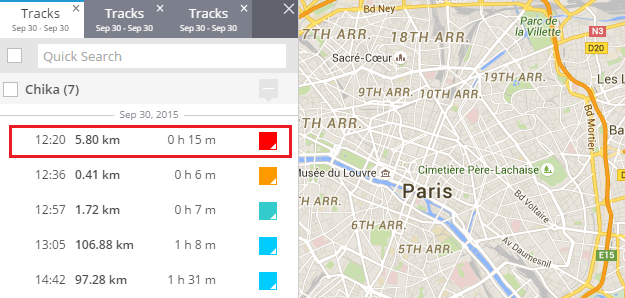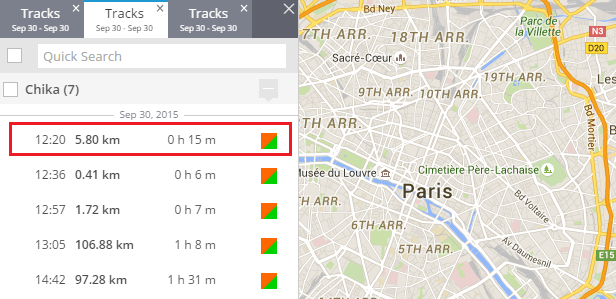 If you happen to have any additional questions, please feel free to contact us.