Overview
Fleet Maintenance feature helps to make sure that any scheduled maintenance or urgent repair is carried out in a timely manner.
Maintenance allows to:
Schedule a service work (by date/ by mileage/ by engine hours)
Set up auto-repetitive service work.
Schedule renewal of documents (e.g. insurance)
Estimate maintenance tasks based on the vehicle usage.
Ensure that maintenance works are completed on time
Keep a log of scheduled and urgent service works and their cost
Display malfunction alerts (Check engine / MIL) and diagnostic trouble codes (DTC).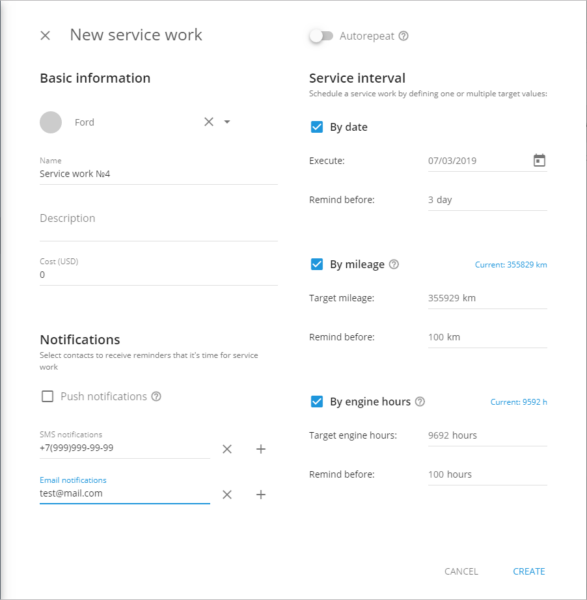 All new service works will be displayed in the maintenance task list.