Retail and distribution
Schedule jobs, manage employees and routes with
a single solution. Optimize order processing.
Increase customer satisfaction and retention.
Maximize discipline
Use high-precision GPS tracking to monitor locations and
timing; prevent personal trips.
Browse through check-ins, files and photos to intuitively assess
performance.
Monitor driving violations: coach your drivers and prevent
accidents.
Take orders on the go
Make taking orders fast and easy. With smart mobile forms,
available for smartphone or tablet, sales reps and
merchandisers can fill out any data on-site and kick-start
order processing.
Integrate with CRM
Import your client base from any third-party application to plan
routes and dispatch jobs. Pull data from Navixy to CRM or ERP
to effortlessly calculate paychecks and tax return.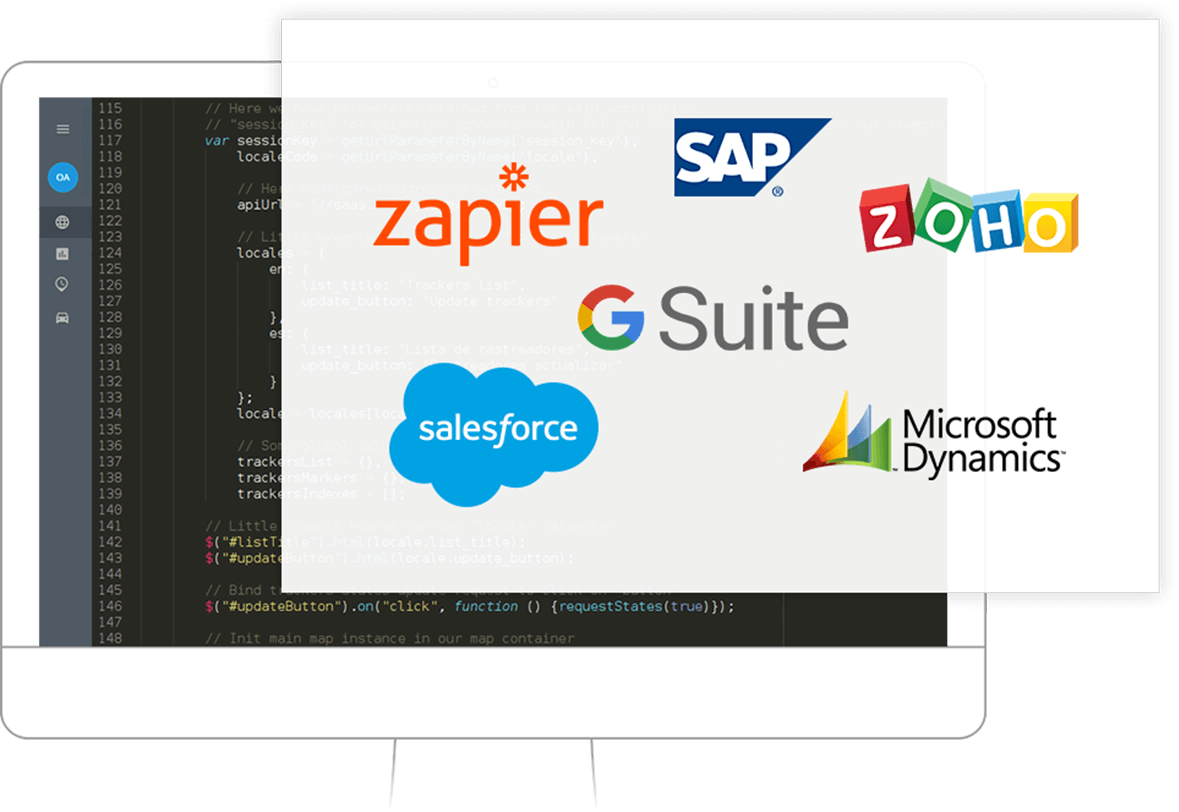 More features for Retail and Distribution
Order tracking
Let customers track orders and deliveries online. Share live locations of delivery drivers, provide order details and ETA in a single interface.
Proof of delivery
Keep all PODs in one digital place. Enjoy e-signatures with sign on glass. Check automatically registered delivery time and location.
Digital reporting
Reduce paperwork for couriers and back office with all reports (task performance, mileage, visit duration, etc.) generated and emailed automatically.
Driver assistant
Let the system optimize routes considering visit timing, traffic and road restrictions. Receive alerts if a driver is running late or deviates from the route.
2-way communication
Assist employees using the in-app chat. Instantly provide first-hand information to and from the field. Exchange comments and files.
Reduced fleet expenses
Save on repairs with automatic service works planner and reminders. Monitor fuel consumption to detect and prevent fuel frauds.
Start growing and optimizing business today
Enjoy productive and coordinated mobile teams. Cut
administrative overhead. Enhance customer experience,
increase loyalty and revenues.
Provide smart and intuitive field service management.
Win and impress your customers with the most
user-friendly telematics platform.