Sophisticated apps
See how Navixy can help you to offer business services across all industries
GPS tracking goals differ dramatically from industry to industry, from private users to corporations. So do customer needs. You need a solution that can deliver out-of-the-box functionality for a wide range of customer types and industries.
Navixy is more than just the software. It is the complete service platform which gives systematic approach to your customers expectations. By the most choice and flexibility in selecting application and hardware components you can build unique service packages for your business customers.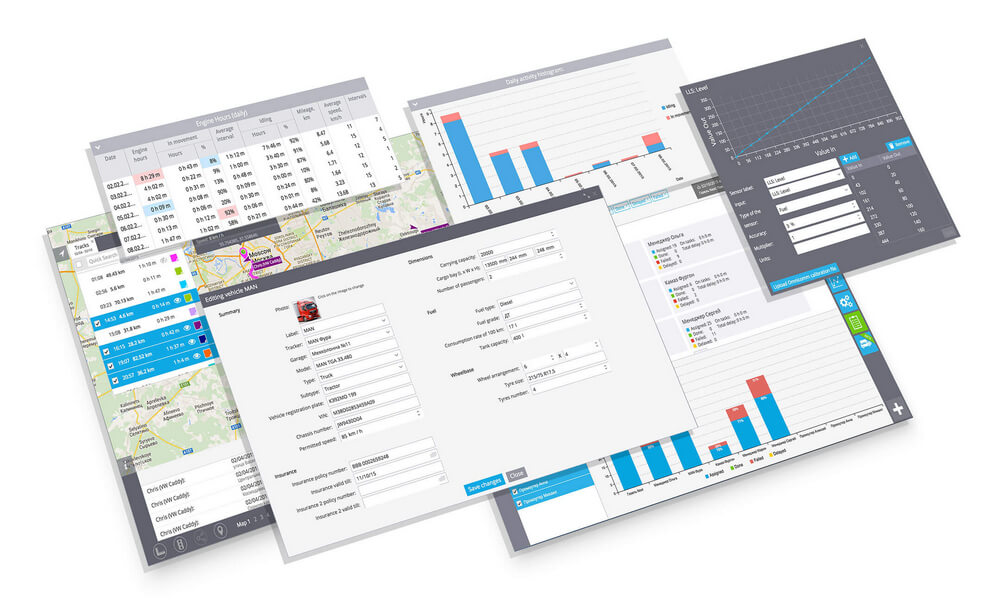 Enable industry-specific apps that your customers require.
Each app runs it its own resizable window and user customizes the screen layout in the usual manner to make it convenient for his work. Moreover, user can change the app settings and define which tracking objects are visible to the app, for example, to handle different groups of assets individually.
As a service provider you can combine nested apps into service packages for your business customer groups. Increase your profit by bungling advanced and and innovative services that set you apart from the competition.
Use extensible framework that makes customer-specific enhancements fast to incorporate.
Build, extend, and run own applications for all those business systems that drive companies and whole industries. Develop extra apps using HTTP REST API.
Deliver engaging user interfaces for mobile and desktop based on pure HTML5 and JavaScript.
We have spent considerable time designing the API to be as easy as possible for developers. You will make less number of API calls to retrieve data from Navixy.
You can also use API to integrate the billing system with your payment options, get full accounting data and manage your customers from external CRMs.