Teltonika Networks
Teltonika Networks is a rapidly growing technology company, manufacturing professional network connectivity equipment for international markets. Through long-term experience and research and development of industrial network devices for IoT and M2M communication, Teltonika Networks has developed a wide portfolio of products for the most complex areas of Industry 4.0, Smart City, and Green Energy. Teltonika Networks controls every stage of the product development cycle, which enables them to respond quickly and flexibly to market needs and changes while ensuring reliability, security, and ease of use. As a part of Teltonika IoT Group, all Teltonika Networks products are manufactured and assembled in a modern factory in Lithuania which allows this company to ensure highest quality standards.
Start free trial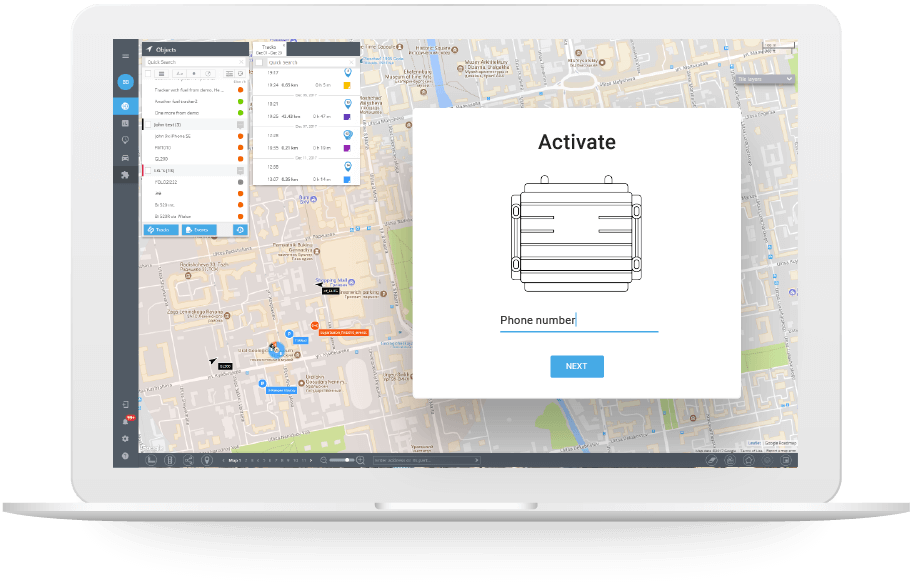 Select GPS tracker model
Teltonika Networks RUT955
RUT955 is highly reliable and secure LTE router with I/O, GNSS and RS232/RS485 for professional applications. Router delivers high performance, mission-critical cellular communication and GPS location capabilities. RUT955 is equipped with connectivity redundancy through dual SIM failover. External antenna connectors make it possible to attach desired antennas and to easily find the best signal location.