Spetrotec
Spetrotec is a leading telematics supplier with more than 25 years of experience. Spetrotec vehicle security products are modular and can be installed in a wide range of vehicles. The company designs, produces and supplies products for vehicles that are green, safe, reliable and cost effective, all in house.
Website: http://iwatcherapp.com/
Start free trial
Select GPS tracker model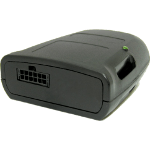 Spetrotec i-Watcher AVL
Spetrotec i-Watcher AVL is a versatile and cost-effective GSM/GPS cellular monitoring device, that provides online tracking...
Haven't found your Spetrotec model? We can add it
Integrate