GlobalmatiX
Globalmatix is a global telematics company comprised of industry veterans with sales and development presence in the United States and Europe. Globalmatix is a wholly owned subsidiary of Softing AG / Inc., a public company that has been serving automotive OEM's for 40 years with CAN development hardware and services.
Globalmatix designs and builds OEM grade, best-in-class vehicle telematics ateways, designed in Germany and built in Austria using all in-house development. Globalmatix is a mobile telecom operator bringing global  onnectivity using state of the art eSIM technology and utilizing all Tier-1  partners. Globalmatix offers a highly secure IoT telematics platform allowing us to deliver the most comprehensive telematics data to the world's leading OEMs and Telematics Solutions Partners.
As a device manufacturer Globalmatix specializes in designing purpose-built automotive grade solutions that provide OEM approved security along with the broadest worldwide 4G / LTE data coverage. Globalmatix leverages a comprehensive design that was created around careful and deliberate access to automotive CANbus signals, by developing a patented design that utilizes a combination of hardware, firmware, network, and platform technologies to bring our customers the highest levels of safety and security while delivering the most comprehensive and precise automotive telematics information.
Globalmatix builds solutions that have been engineering to outlast our customer's fleet investments and brings more data, better data, along with the industries' highest Security by design all while maintaining your bottom line.
Start free trial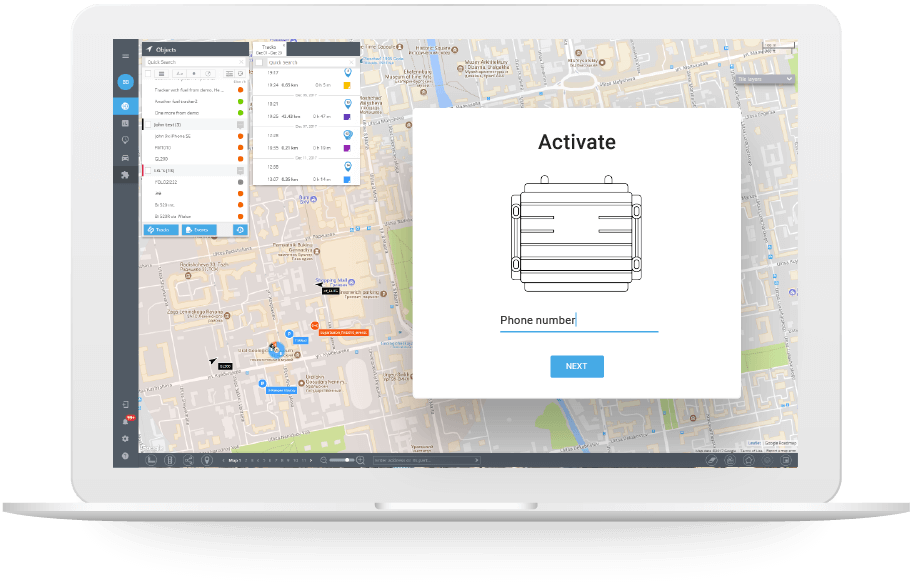 Select GPS tracker model
GlobalmatiX xTCU
The 4G / LTE CAN Telematics Gateway xTCU® of Globalmatix captures position, inertia driving behavior, geofencing and advanced OEM in-vehicle diagnostics data in raw CAN, standardized, event-driven and / or smart analytical values, ready for instant use by the applications of Telematics Solution Providers. The xTCU® is always securely connected, anywhere and anytime, and  comes with an integrated, flat mobile data plan. It is available for the majority of commercial fleet vehicles.