Navixy caught up with the Director and Founder of Tesatel Gps, Alberto Villanueva. Founded in 2014 with offices in San Diego, CA, and Tijuana, Mexico, this GPS tracking and telecommunications company offers solutions using the latest technologies within their clients' existing systems for maximized ROI. Find out how Alberto used the Navixy platform to solve customer problems across the United States, Canada, Mexico, and El Salvador and why he chose Navixy's intuitive, friendly API as a GPS tracking solution. 
If you are interested in exploring our various options for using Navixy and customizing your own GPS tracking platform with our backend, frontend, or panel API options, visit our website today or try our free Demo.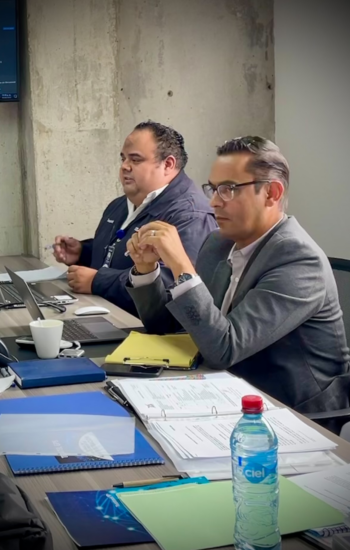 How many years have you been in business and in which countries do you operate?
We have been in the satellite tracking industry for 8 years and 5 years as an independent and incorporated company. We work in Canada, the USA, Mexico, and El Salvador.
What type of clients/companies/governments do you work with? Tell us about your industry and what services your business offers.
Among our end customers are individuals, tracking companies, supply and cold chain companies, and pharmaceutical companies, and currently we provide solutions to the Government of El Salvador (Central America) according to the specific needs of each client, and we offer advice as well as consulting services, etc. Additionally, we sell m2m data sims and provide an administration panel for them.
What types of devices do you sell?
We offer our clients GPS devices that are tailored to their needs, with the main brands being: Teltonika, Topfly Tech, Coban, Meitrack. We also sell Escort brand fuel sensors, including Jimi IoT.
What makes your business so successful? How do you stand out from the crowd?
The staff we have is the main pillar of Tesatel's success. Their personalized attention to each one of our clients and prospects and their understanding of the industry allow us to stand out from existing companies. Another factor that sets us apart is that we do not simply offer tracking; we offer sustainable solutions. There are many tracking companies and few companies with tailored solutions like ours. 
Over the years, we have formed a great business alliance with Navixy, and our business model has grown in a solid way. We hope to continue working together and growing day by day as a company. 
Explain your team's use of Navixy and why the capabilities are so important with the work you do in process optimization.
Navixy has become our main commercial ally without a doubt, that is why each member of our company, complies with the training of the platform and knows in detail the use of each module that the platform has, in order to transmit it to our customers.
How did you find Navixy when you were selecting a platform for your business?
I was looking for a solution for a company in Peru, which required the use of bracelets for prisoners, investigating we began to interact with the platform and it was that I was convinced from the first moment that this was the right platform 
What did you like about Navixy when you were choosing a platform? 
The attention that was given to me from the first moment and how intuitive and friendly it is to use it.
Are there things you like about the Navixy service and support team? Have you had good experiences? 
The best part of Navixy is the excellent communication that we have managed to have with all the staff.
What recent features or integrations are you pleased with? 
The main one is the use of DVR cameras as well as others such as the X-GPS Tracker application.
How has Navixy helped your company to grow and sell more to clients? 
We have won clients due to the excellent functioning of the platform, its stability helps a lot for clients to feel confident that they have a 100% stable platform
What would you say to another company that is thinking of working with Navixy? 
That without a doubt and from my own experience, is the best platform that exists in the market.
Where do you see the future of your business and the industry in your region? 
We see Tesatel Gps positioning itself as the leading company in the field of satellite tracking, offering day after day the most innovative solutions in the industry.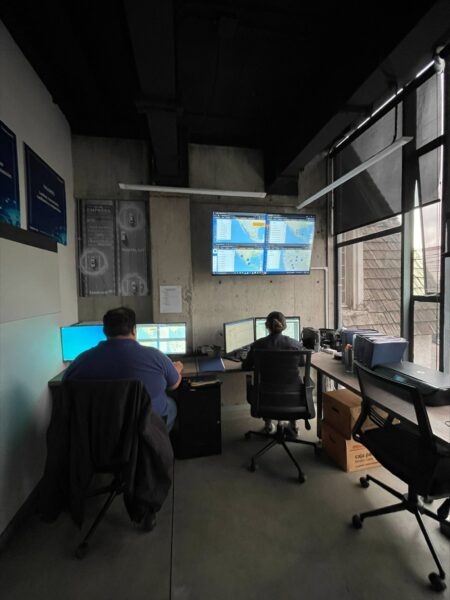 We hope this post gives you a deeper understanding of our capabilities, as well as how Navixy drives partner success with desirable features, intuitive design, and top-notch support. To learn more about Navixy and explore the benefits it can bring your business, visit our website today and try our free Demo.
Interested in more Partner Spotlights? Catch up now with GoAgent, a port logistics company in Lagos, Nigeria to see how they used Navixy to create a custom GPS tracking platform.