AVLSAT
AVLSAT is a company dedicated to the sale of equipment for companies oriented to satellite tracking and monitoring. Experts in the use of the most advanced technologies in the world of electronics and computing, necessary to offer the most convenient solutions to the demands of quality, time and costs of the most demanding clients.
Website: http://www.avlsat.com/
Start free trial
Select GPS tracker model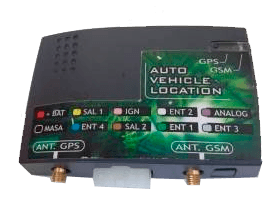 AVLSAT NEO-S
NEO S is a new AVL-SAT tracker, which is small sized and costs effective, maintaining...
Haven't found your AVLSAT model? We can add it
Integrate