Enfora
Enfora was an international, wireless networking company headquartered in Richardson, Texas. Now this brand is owned by Novatel Wireless. The company is a leading global provider of solutions for the Internet of Things (IoT), including software-as-a-service (SaaS) solutions for the fleet telematics market.
Website: https://www.novatel.com
Website: http://www.enfora.com/
Start free trial
Select GPS tracker model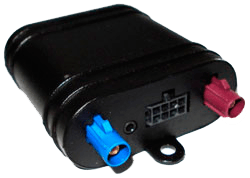 Enfora MT-Gu (GSM2338)
The Enfora MT-Gu is an innovative certified dual & quad-band tracker that is optimized for today's increasing...
Haven't found your Enfora model? We can add it
Integrate
More about Enfora in our blog
New GPS tracker Enfora MT-Gu (GSM2338)

Navixy added a new GPS tracker Enfora MT-Gu (GSM2338). This AVL device is rich with numerous I/O interfaces that make this tracker good for advanced fleet management.…