Your brand is one of your most valuable assets, which is why having a mobile app that reflects your brand identity and provides a unique user experience is so essential. However, since both Google and Apple have policies against publishing clone apps that are substantially similar to existing apps, it can be challenging for telematics service providers (TSPs) to offer their users a fully branded and unique mobile app experience.
This is where Navixy's X-GPS mobile applications come in. Provided as part of our white-label platform, these fully customizable apps allow TSPs to provide their customers with on-the-go access to GPS tracking and telematics services from both Android and Apple devices. We'll cover how Navixy keeps you compliant, as well as some of the other advantages of our white labeling offerings for mobile telematics.
Publishing clone apps: risks and inefficiencies
Despite the risk, some service providers are tempted to publish "clone apps" under separate developer accounts as a way of offering branded apps to their customers. However, unless the app was developed separately, this approach can be risky and inefficient, and may not provide the best user experience to customers. Some of the issues include:
Risk of policy violations: Google and Apple have strict guidelines in place that prohibit the publication of clone apps that are substantially similar in functionality to existing apps. Companies who publish clone apps run the risk of having the app rejected or removed from the app store due to policy violations. Since removal can happen any time after the app's publication, it can suddenly suspend user accounts and access, decrease revenues, and cause significant damage to the company's reputation.
Fragmented user experience: Maintaining and updating cloned apps can be a time-consuming and resource-intensive process, leading to infrequent updates and a potentially frustrating user experience if app functionality is not synchronized with the main platform.
Cost and resource inefficiencies: Each update requires additional overhead, such as compiling, publishing, and approving, which can result in additional costs for the company.
Cloning apps and publishing them under separate developer accounts may seem like a straightforward white-label solution, but the risks involved make it not worth the chance as a viable solution.
X-GPS apps: cost-effective and secure brand loyalty
Compared to the risk of publishing clone apps, Navixy's forward-thinking approach provides a cost-effective and reliable solution for TSPs to build brand loyalty and delight users with a tailored experience. With Navixy, you get:
100% white label apps: X-GPS apps are fully customizable, allowing TSPs to offer their services under their own brand with their unique brand identity, regional settings, user plans, helpdesk, and more to ensure a consistent and seamless user experience for customers.
Compliance with Google and Apple policies: By using X-GPS apps, TSPs can comply with Google and Apple's policies on clone apps, without risk of apps being denied or removed. This eliminates the chance of a poor user experience and lost revenue.
Regular updates: Navixy regularly updates the X-GPS mobile apps to prevent users from becoming unhappy with outdated or buggy functionalities. This also eliminates the cost and resources associated with maintaining and updating cloned apps.
Integration with platform deployments: X-GPS is fully integrated with platform deployments both in the cloud and on premise, ensuring that a TSP provides a comprehensive suite of telematics services to their customers.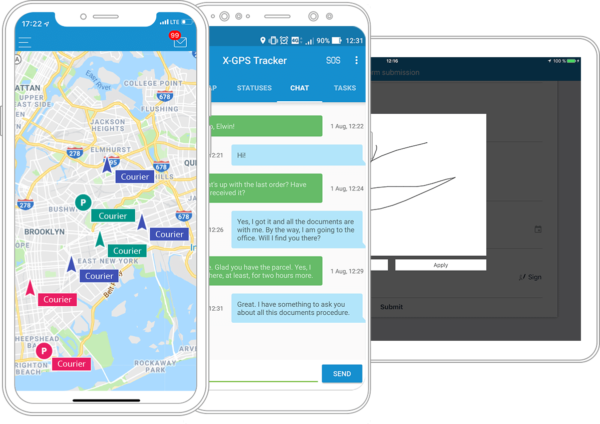 How to customize X-GPS apps
Navixy's X-GPS mobile apps are fully customizable, allowing you to tailor them to your brand and improve user experience. Here are the steps to customize your apps:
Log in to the Admin panel of your Navixy's account.
Navigate to the "Account management section", then choose the "Branding" tab in the main menu.
Choose customization options, including the ability to upload your own logo, select your brand's colors, and customize the app's icon and splash screen.
Choose display preferences, such as the list of maps, centered screen, and the app's navigation menu.
Select the "Pricing" tab, where you can create custom plans and prices for your customers and choose pricing and billing features.
Customize app support features by adding support email and phone number, as well as creating custom helpdesk articles.
Once you've completed your customizations, your customers can download the app from the Google Play Store or Apple App Store and start using it right away.
To make signing up for your telematics services even more convenient, we suggest using a QR code that your customers can scan from your website, user manuals, or marketing materials. This will allow them to sign up quickly and easily, without the need to manually enter their information.
For additional information please visit our resource center or contact the Customer success team.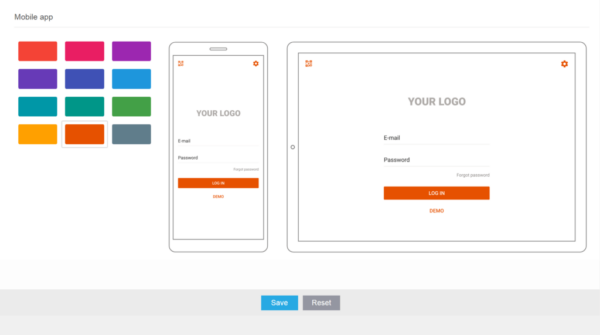 Globally recognized customization
Branding is everything in today's world, so TSPs cannot afford to blend in with the crowd. Fortunately, Navixy's X-GPS apps offer a cost-effective and efficient solution to help companies stand out.
X-GPS is already the choice of more than 700 telematics providers in over 130 countries, with over a 1,000,000 downloads to date. By providing fully customizable apps, TSPs can join this global community of satisfied customers and differentiate themselves from the competition.
According to a recent survey by Navixy, mobile apps are the most popular way for customers to access telematics services, with more than 70% of users preferring apps over other forms of communication. With X-GPS, TSPs can take a farsighted approach to building brand loyalty in a cost-effective and secure way, and set themselves apart.
Click here to start building your Navixy solution and get started today.