With more and more companies adopting digital video recording solutions, businesses might be wondering about the nature of these devices and what they have to offer. Specifically, people often use the terms "MDVR" and "dash cam" interchangeably, even though these two types of technology are slightly different. Fortunately, Navixy has the scoop on what sets them apart. After checking out this article, continue to learn more about this technology by reading some of our other recent blog posts.
What is a dash cam?
Put simply, a dash cam is any type of camera that's mounted within a vehicle—typically the windshield—to capture video. Device installation is generally straightforward, as most dash cams implement double-sided tape to make removal easy when necessary. Oftentimes, device manufacturers will provide both a forward- and rear-facing camera to provide footage of what's happening on the road up ahead as well as inside the vehicle itself. Plus, cameras that are enhanced with AI can detect the driver's actions and behaviors, such as fatigue or distraction.
Thanks to this, fleet managers have video evidence in case of accident, theft, or another mishap. Examples of popular dash cams include Teltonika's DualCam and Jimi IoT's JC400. Perhaps the most widespread use of dash cams is in the rideshare industry, where drivers record video to minimize liability and promote rider cooperation.
What is MDVR?
Though dash cameras do offer a number of strategic functions, MDVR (Mobile Digital Video Recorder) is a full system that provides a wider assortment of capabilities. In most cases, one or more dash cameras is connected to the main unit, along with display screens for in-cab viewing, sensors, and other related devices. In other words, a dash cam is just one of the many components utilized by MDVR.
Depending on the system, you'll be able to install up to 8 cameras for a far greater variety of views and angles than a single dash cam can provide. Furthermore, MDVR incorporates telematics to help fleet managers gain valuable insight into fuel usage, delivery schedules, vehicle maintenance, and more through the transmission of key data points.
In addition, installing MDVR typically requires more steps and professional assistance. Along with having to install dash cams within the vehicle, you'll also need to connect to the vehicle's power supply, which involves opening the fuse box, testing power levels, and finding the right terminals. Once this is complete, you can customize the arrangement with door and temperature sensors, SOS buttons, driver identification, and more.
Finally, to prevent theft and tampering, MDVR includes robust security measures. These include needing a lock and key to access the SD cards, durable designs, and transmitting automatic alerts to let managers know if the power has been cut off. Manufacturers like Howen and Jimi IoT offer MDVR solutions.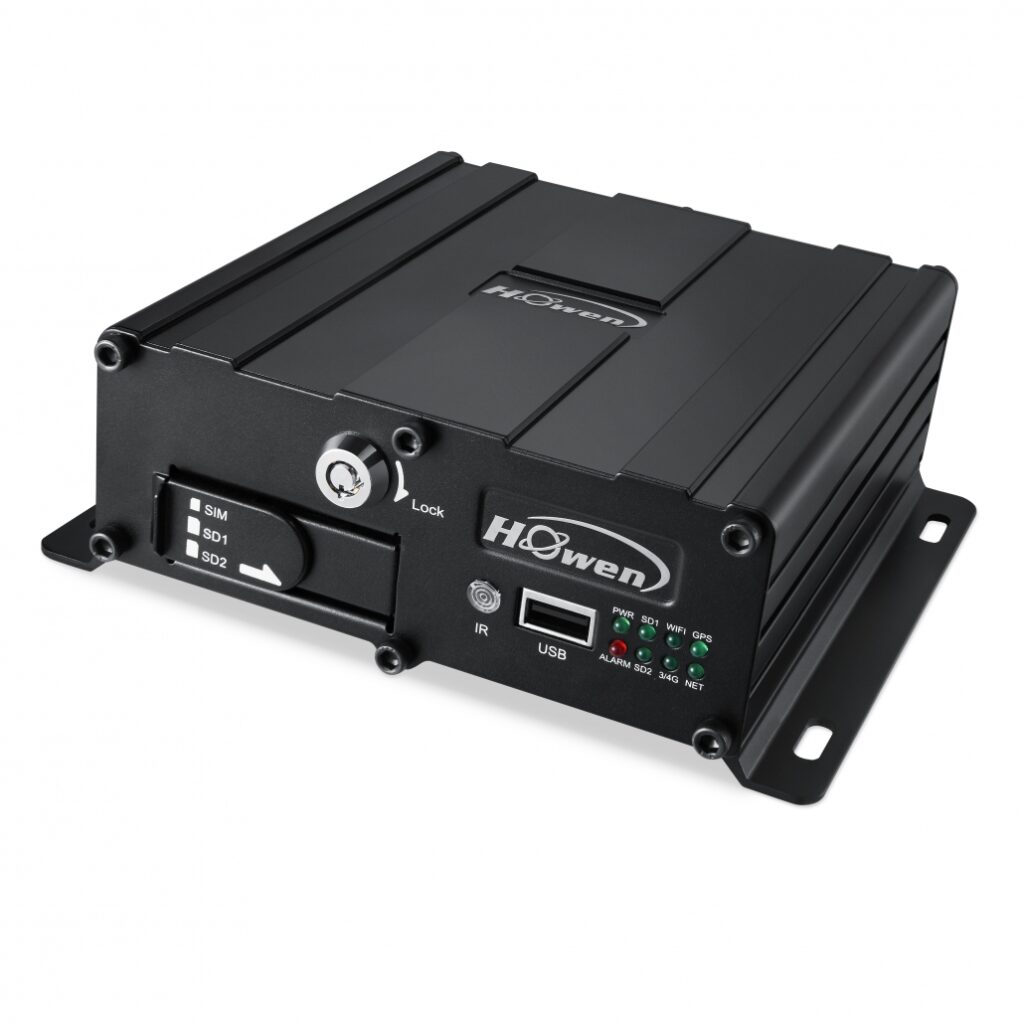 As you can see, MDVR provides a lengthy list of advantages. Though dash cameras are an essential component of this system, MDVR allows for more customization to address specific needs of a given company.
How to choose the right system
Next, we'll discuss a few ways fleet managers can decide whether a dash cam or MDVR is best for them. Although the latter is capable of transmitting useful data, not everyone needs such a sophisticated solution. For instance, car dealerships, rideshare companies, and limo services might just require a dash camera for legal reasons. That way, they have evidence in the event of an accident, injury, or theft, and can use the camera to ensure passenger cooperation with any rules.
However, those who manage larger fleets or deliver goods across long distances might be better off with a more comprehensive MDVR setup. With a system like this, companies will have an easier time identifying ways to lower operation costs, instill safer practices in their drivers, and reduce liability after collisions. Along with having hours of continuous footage available to review on demand, businesses will also enjoy peace of mind from being able to check in and see what's happening on the road at any given moment.
To compare, many dash cams don't support live streaming and only capture brief moments of a given journey. Not to mention, MDVR provides greater freedom when it comes to choosing the alerts and reports received from the system, granting fleet managers the chance to benefit from a customized telematics gateway.
Whether you're seeking MDVR or a dash cam, Navixy is eager to assist. For additional details about our mobile resource management platform, contact us today.