Long haul transportation
Increase fleet efficiency with rich telemetry.
Cut operating expenses with state-of-the-art
business intelligence.
Avert breakdowns, before
they lead to massive losses
Even minor defects, e.g. check engine, excessive axle load or
low/undue tyre pressure, can lead to tremendous damage.
Detect them right away.
Stay updated on telemetry sensors readings and upcoming fleet
maintenance works. Enable alerts by email, SMS, push or sound
alarms.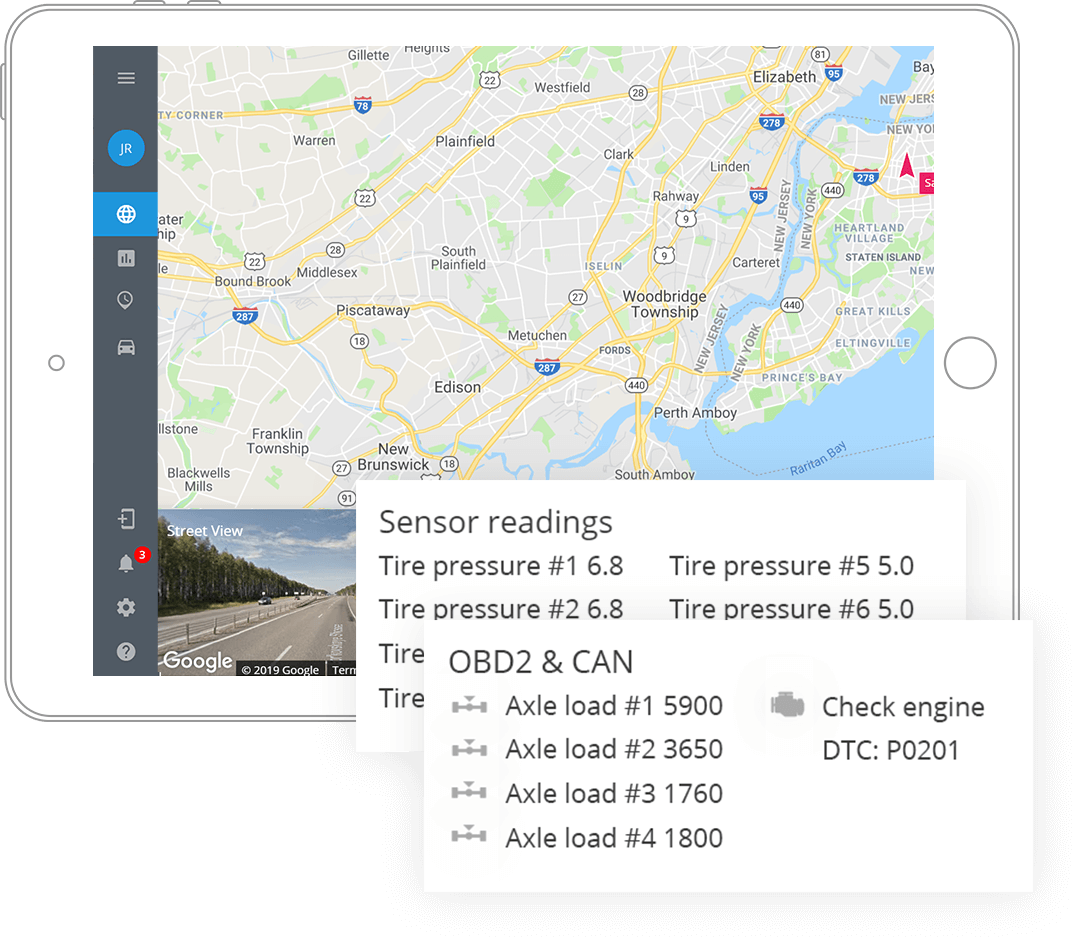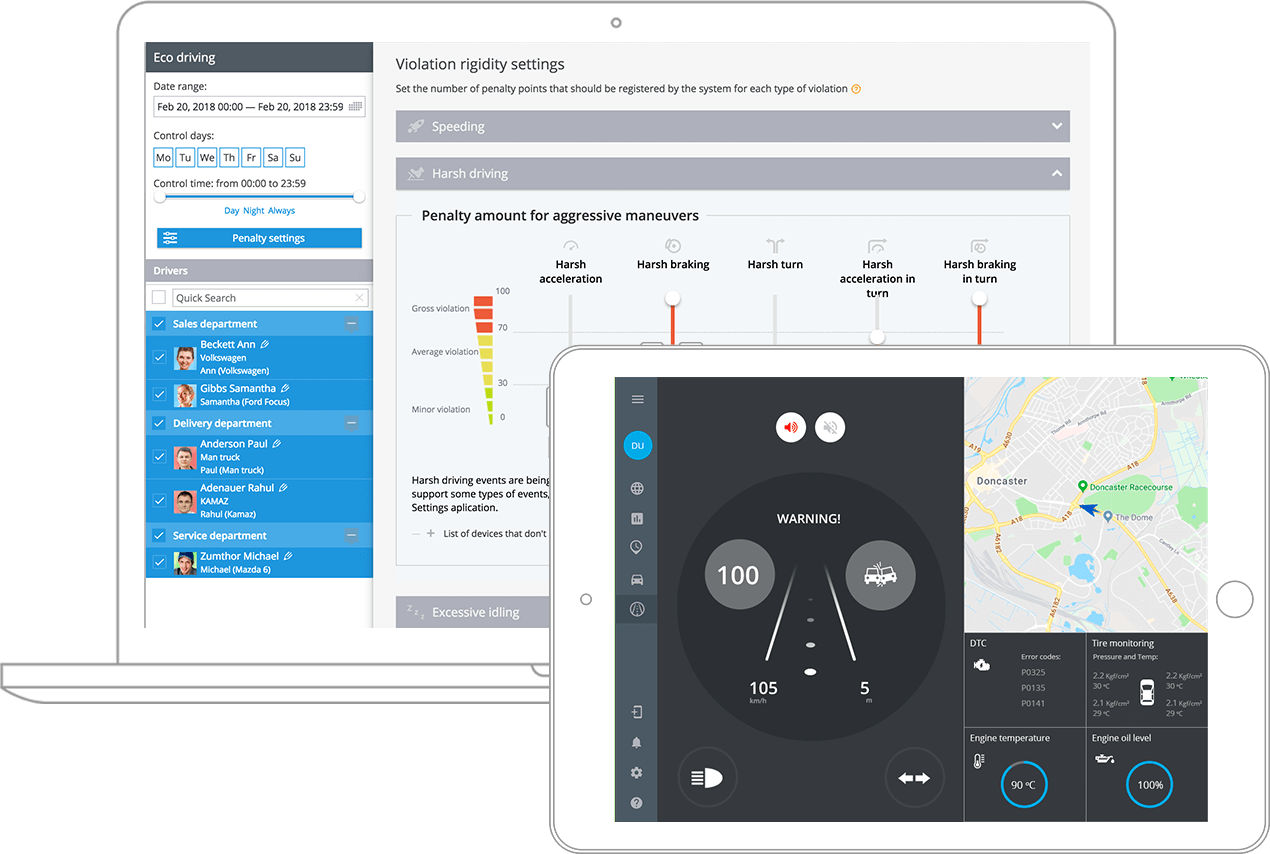 Minimize accidents
and insurance costs
Analyze eco driving reports to promote safe behind-the-wheel
behavior and refine drivers discipline. Benefit from
usage-based insurance and reconstruct road accidents.
Adopt ADAS to reduce traffic violations, fatigue driving and
hazardous situations. Prevent collisions and damages with
sound warnings and alerts.
Introduce effective
anti-theft measures
Protect vehicles and transported goods. Benefit from real-time
monitoring and instant alarms, triggered by light sensors,
padlocks and security cameras.
Detect fuel frauds on the spot with timely notifications.
Browse through fuel reports to identify drains and analyze
losses.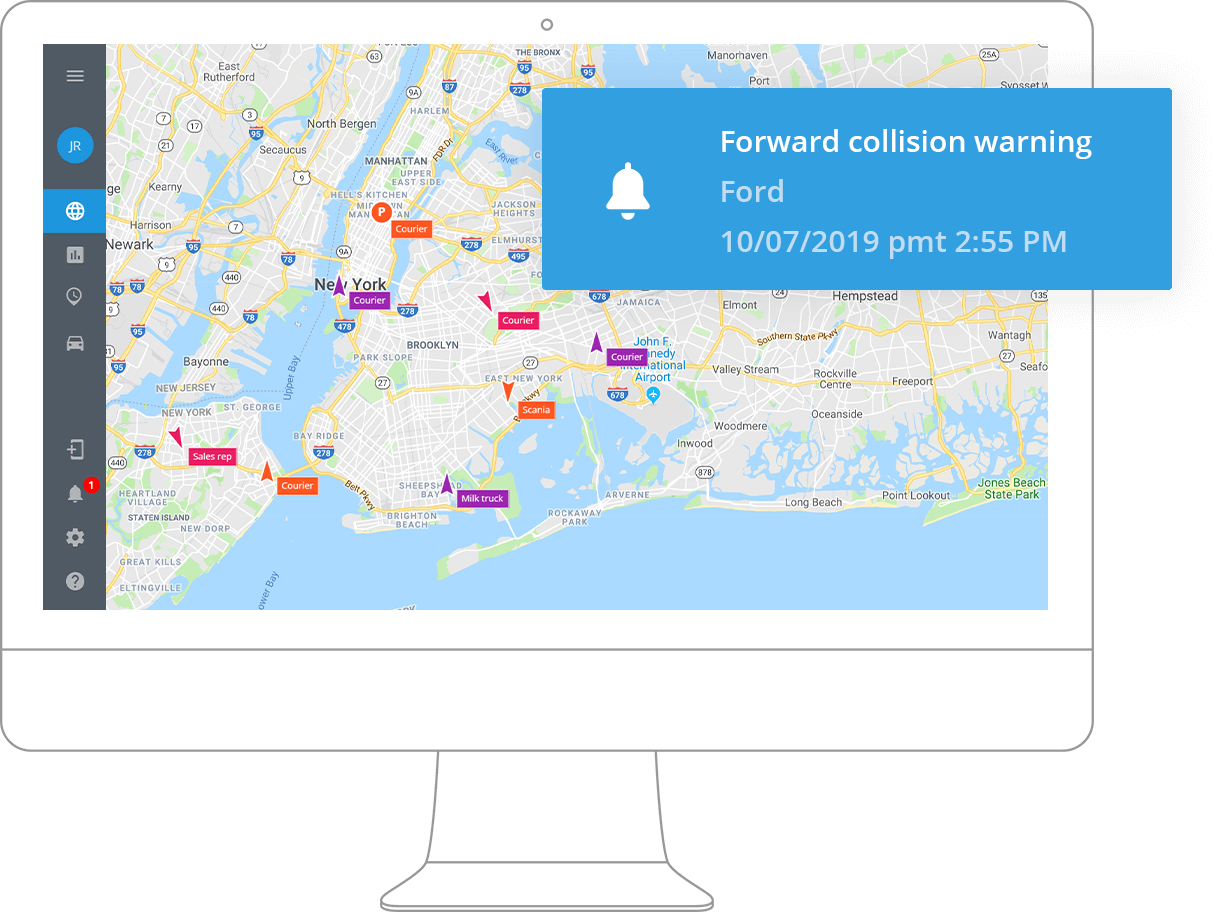 Maximize tax reimbursement with automatic logs
Use Driver Journal to calculate business mileage for any time periods. Check locations, time and odometer values to effortlessly sort trips into business or private.
Plan fastest routes
Experience smart route optimization to reach all clients faster and guarantee delivery without delays. The best routes will be planned automatically on a click.
Cargo quality guaranteed
Enable temperature, humidity and fall detection sensors to receive alerts if the values are out of range. Prove that goods quality was not affected during transportation.
Control work and rest hours
Comply with tachograph and ELD regulation policy. Monitor shift duration for each driver in real time and enable remote ddd-files download at required intervals.
Prevent extra cargo
Monitor axle load to avoid excessive wear-and-tear and fines for overloading. Make sure drivers aren't using corporate vehicles for transportation of their own goods.
Driver Identification
Apply driver ID to know who's driving the truck now and when a new shift has started. Enjoy personalized metrics and protect your fleet against unauthorized use.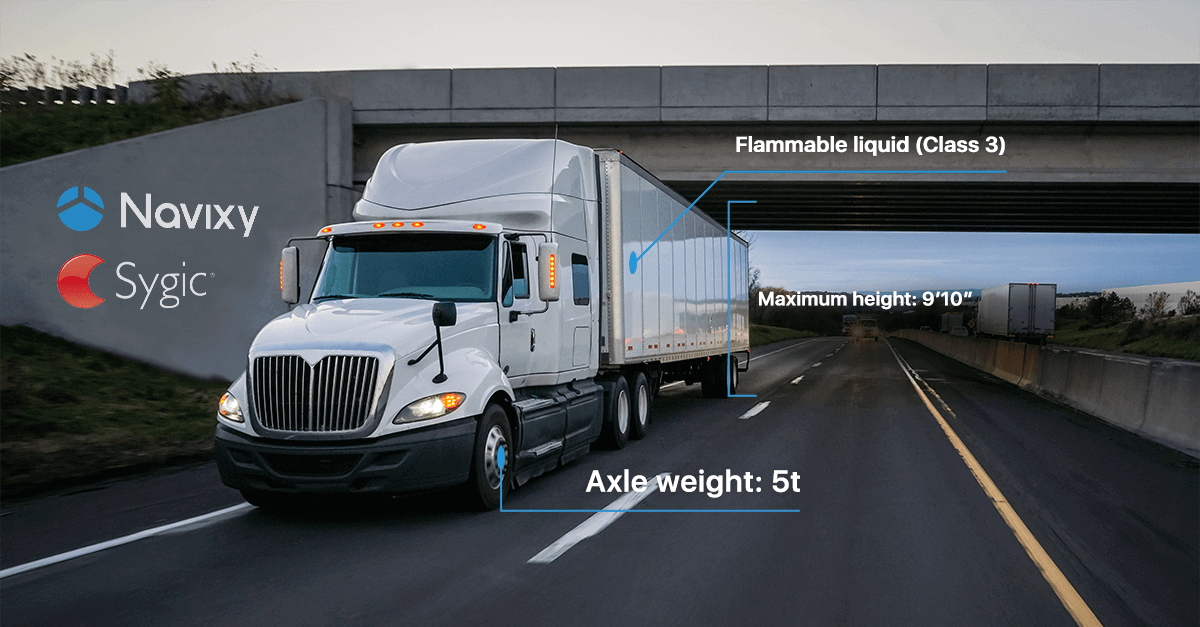 How Navixy and Sygic make up a
Perfect Bundle for Superior Fleet
Efficiency
Explore advanced Navixy solutions to boost fleet efficiency
Reap the benefits of productive and compliant fleet. Cut
maintenance and fuel costs. Make your vehicles safer,
greener and more reliable.
Provide smart and intuitive fleet management. Win and
impress your customers with the most user-friendly
telematics platform.