Utilities and Services
Track and guide your techs online and stay in the
loop to rate how well your teams perform.
Increase productivity
Optimize planning and scheduling. Dispatch urgent jobs to the
nearest employees. The task with all required details, routes and
attached files will be instantly forwarded to a technician's
mobile device.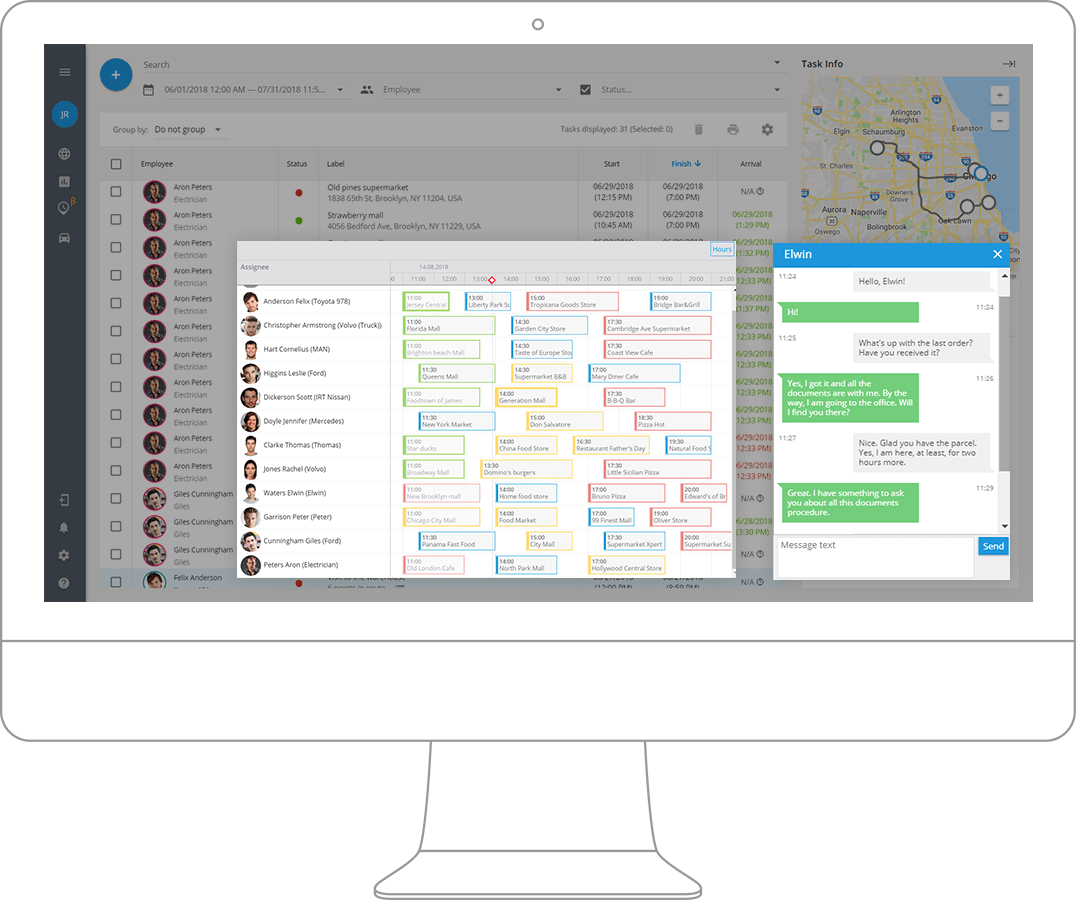 Assure quality
Employ mobile forms to inspect service results in real time.
Check uploaded data, pictures, e-signatures and customer's
ratings. Assist field techs in the in-app chat to do a great job
and increase customer loyalty.
Cut expenses
Keep all trip records in one place. Benchmark locations
and timing to easily sort journeys into private, business
or other. Pay for work related trips only and calculate
accurate fuel reimbursements.
More features for Utilities and Services
Optimize routes
Pin addresses on a map, add required time frames, and enjoy the routes optimized automatically. Visit customers faster and efficiently.
Put your service on the map
Display all field workforce on the map to show your fleet count and the area covered by your service. Show customers that you are ready to help.
Minimize paper burden
Let techs focus on important tasks without paperwork. Generate reports in seconds, keep them securely stored in one digital place.
Prevent downtime
With your techs always on the go, when a vehicle breaks down, it means big loses. Prevent failures with the smart maintenance planning.
Monitor working statuses
Intuitively perceive what the mobile team is busy with using working statuses. Spot available employees and control work and rest hours.
Control the progress
Use POIs to make sure all the sites/customers were visited and serviced. Stay alerted in case of employee's no-show or late arrival.
Start growing and optimizing business today
Enjoy productive and coordinated mobile teams. Cut
administrative overhead. Enhance customer experience,
increase loyalty and revenues.
Provide smart and intuitive field service management.
Win and impress your customers with the most
user-friendly telematics platform.