Naviхy offers telematics services worldwide, making it necessary for the platform to be user-friendly for clients across different time zones and measurement systems. Whether it's miles or kilometers, gallons or liters, Naviхy seamlessly operates with commonly used measurement systems.
Working with various systems of measurement
Measurement System Configuration
When you begin to use the platform, we recommend choosing your preferred unit of measurement in General Settings. You can change your selection later, and all the data you have entered will be automatically converted to the new measurement system.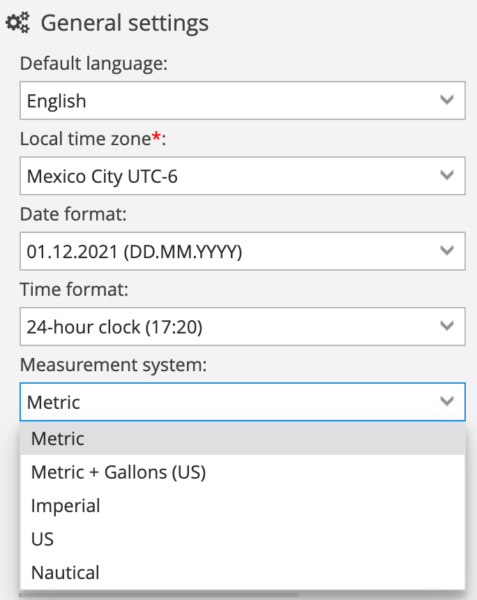 What data on the platform does this impact?
The parameters affected by the measurement system include but aren't limited to:
Size and weight of the transported cargo.
Maximum permitted speed.
Fuel tank capacity.
Fuel consumption and cost.
For Points of Interest, the unit of measure for the radius is dependent on the system of measurement set for the account.
In the device settings, any dependent parameters, like the tracking mode configuration, can be adjusted accordingly.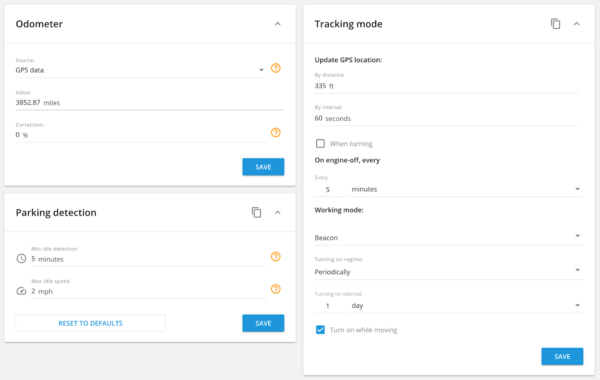 Where is measurement system related information displayed?
Anywhere a measurement is utilized - mostly within the sections "Object Widget" and "Reports".
Object Widget
Speed, mileage, and other sensor information from the tracker:

Distance covered by tracker within trip history: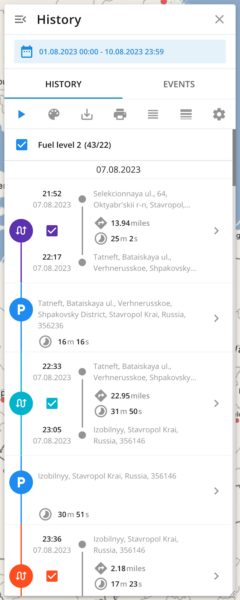 Reports
In all reports involving values related to temperature, distance, volume, and so on, units are also taken into account based on the chosen measurement system:
It's worth noting that when changing the measurement system in your account settings, previously generated reports will not be affected. To apply the new units of measurement, it is necessary to regenerate the reports.