Besides simple tasks you may create route tasks. It is very convenient in case an employee should visit several places on the same route. The function helps to estimate convinience of the route and correct it.
To create a route task you are to:
Run the "Tasks" app
Click "+"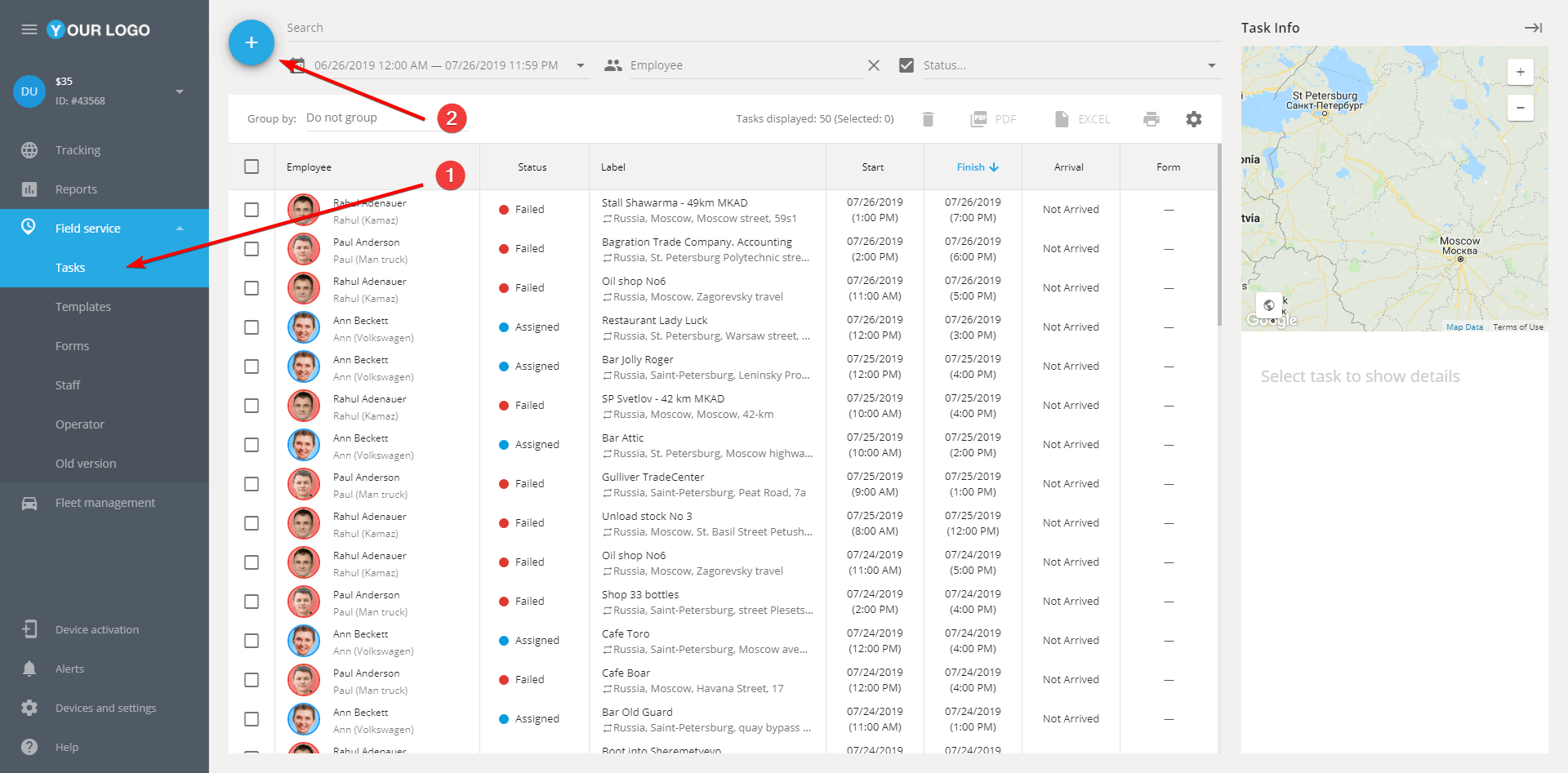 In the new window, you should define the first location and then click "add new checkpoint" button. After that, your task will be transformed into route task.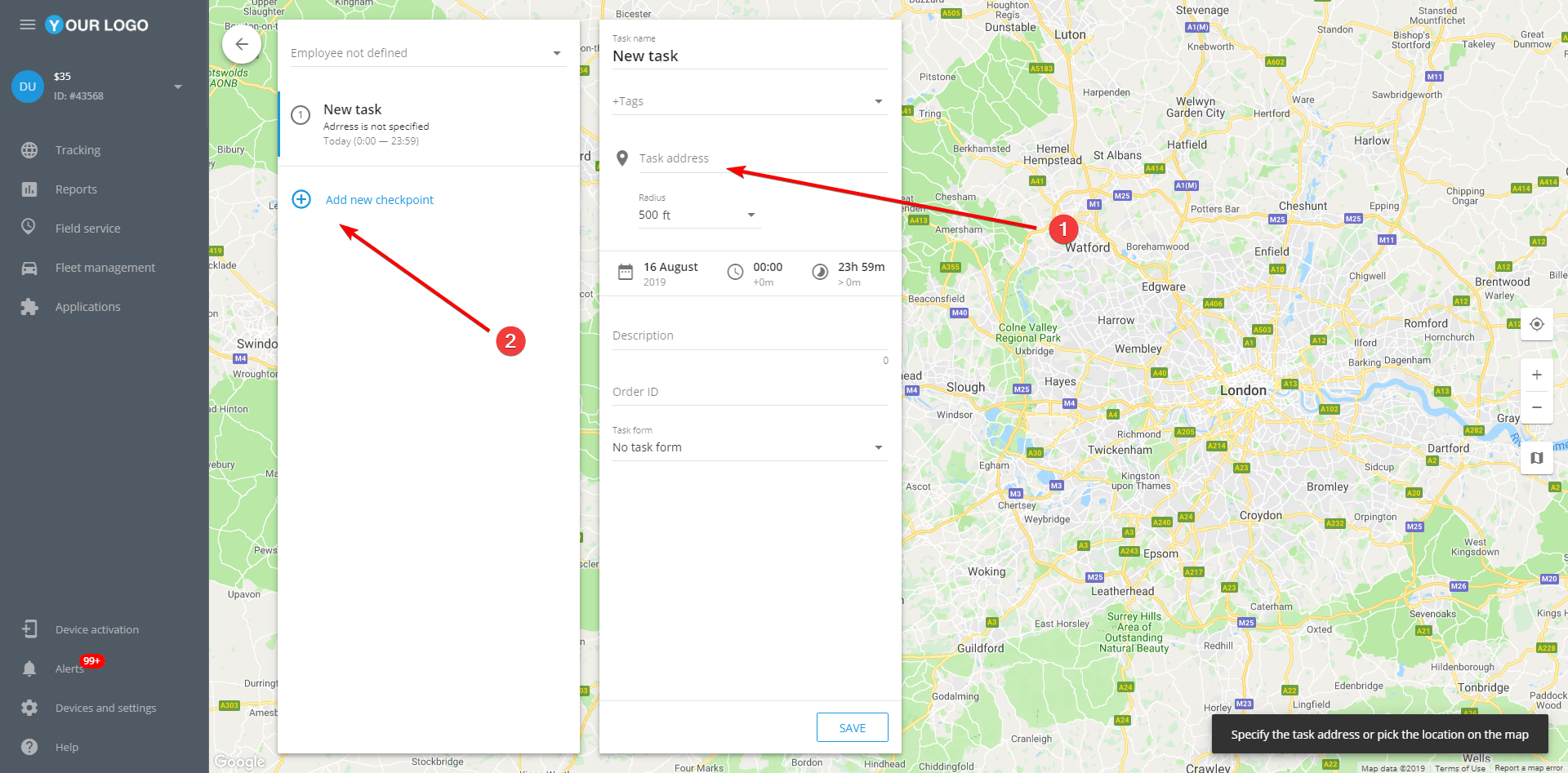 In this window, you can also give a title to your task, describe it, add tags, assign it to employee and add more checkpoints.
Checkpoints will be automatically connected (taking into consideration traffic system) under the following conditions:
A route task was created. Single task's addresses can't be connected.
Two or more checkpoints were added. A route won't  be created if you have only one checkpoint.