With the help of the "Working statuses" feature, mobile employees can indicate what they are doing at the moment and inform about their readiness to start a new task by selecting the corresponding point from a list created by a supervisor. This way, after the "Work status change" rule has been activated, the monitoring system will inform about changes in your employees' current statuses (for ex., free, started working) by sms or email messages.
Rule creation
To add a new rule, open the "Alerts" app in the bottom left corner and switch to the SET RULES. Click on the "Add rule" button.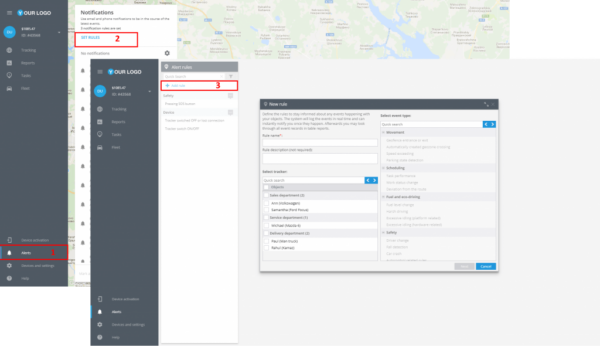 Insert the following data in the opened window: a rule name and its description, then choose the needed trackers and click on the "Work status change" event type.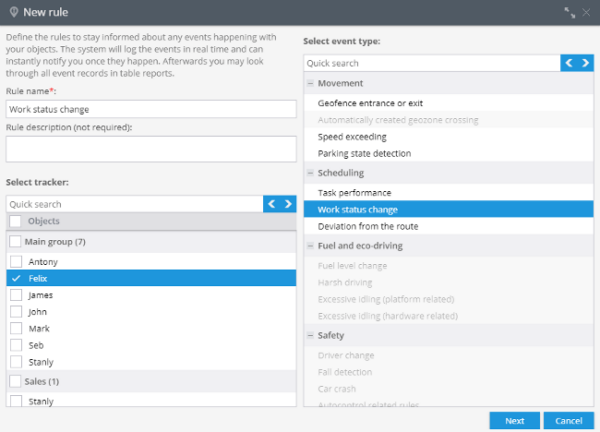 Press next.
After creating the rule, you should define its settings.
Rule options
Select statuses on which the rule will be applied.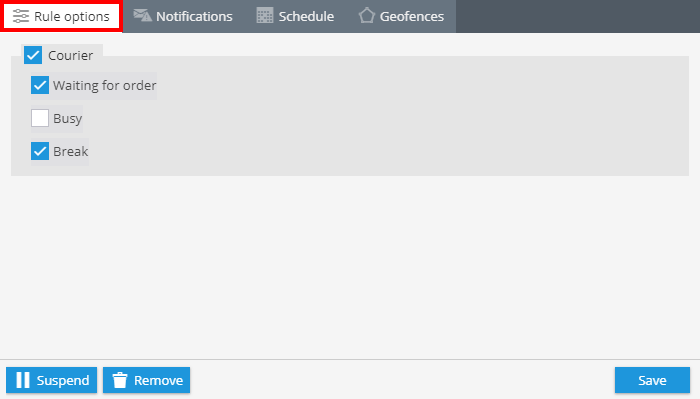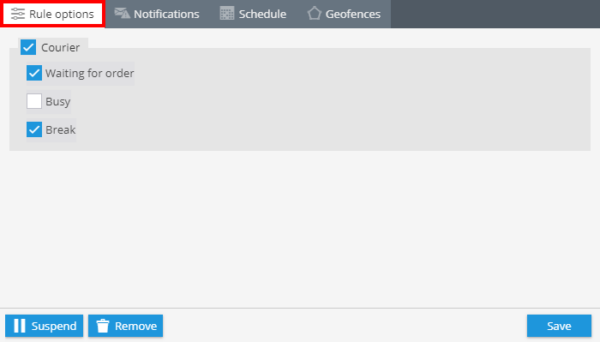 Notifications
Here you should type text of the messages and choose notification type.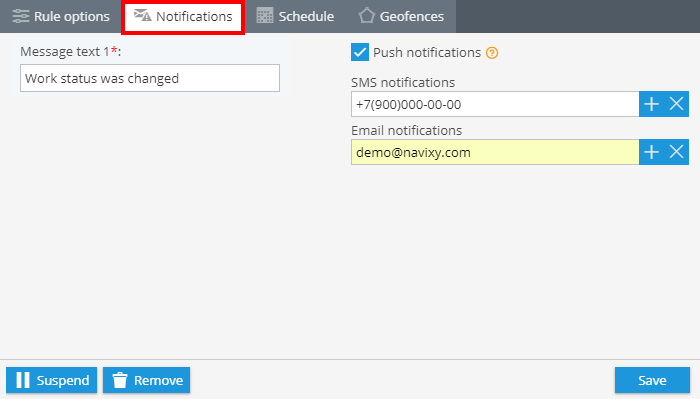 Schedule
At this section you are allowed to select the times and days of the week on which the control over events should be carried.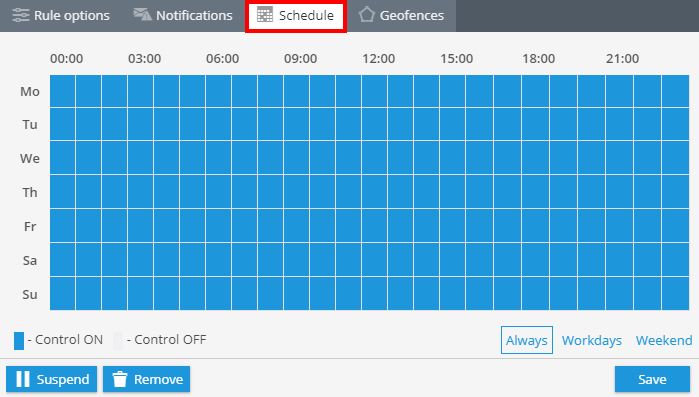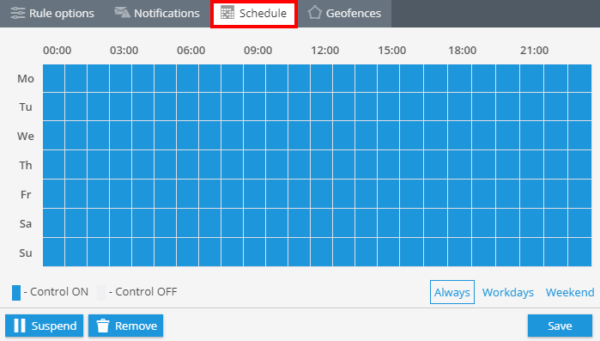 Geofences
Here you can choose a geofence within which the control will be carried. It's also possible to create a new geofence.