Most modern GPS trackers allow to connect a variety of additional sensors to measure temperature, humidity, tilt angle, fuel level and other parameters. Enable the Parameter in Range rule if you wish to:
set the range of values for a required parameter (temperature, fuel level, etc.)
enable notifications if the monitored value is out of range
enable notifications if the monitored value is back in range
Parameter in Range rule is often used to monitor conditions of food, beverages and medicines transportation, etc.
For instance, refrigerated meat and poultry products must be transported within the range of 33.8…35.6 °F (+1…+2 °C).  If you wish to make sure your products transport meets the requirements, then:
Install a GPS-tracker on a vehicle
Install a temperature sensor and connect it to the tracker.
Create the Parameter in Range rule and set that the in-range value should be more than +33.8 °F (+1 °C) and less than +35.6 °F (+2 °C).
Once the sensor measures that the temperature is less than +33.8 F (+1 °C)  or more than +35.6 °F (+2 °C), a notification will be instantly sent by the monitoring system saying that the value is out of range. You'll be able to take immediate measures to keep your products fresh.
How to create the rule
To add a new rule, go to Alerts app in the bottom left corner
Select SET RULES and click on the Add rule button.
Choose the trackers to be monitored by this rule.
Select the Parameter in range event type and click Next.
When the rule is added you should set its options.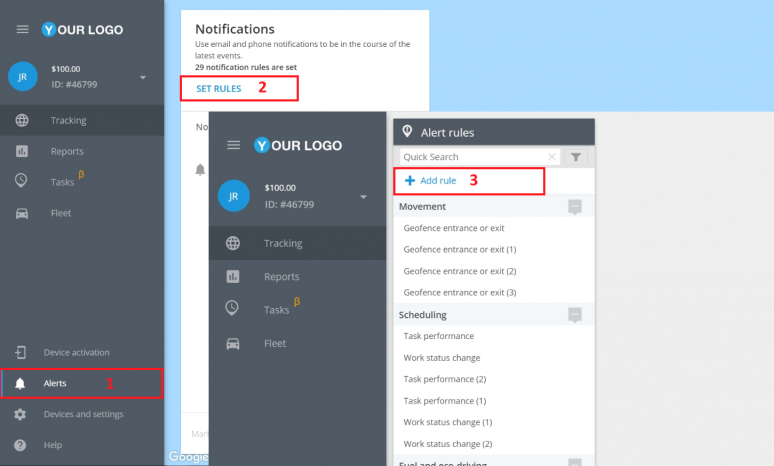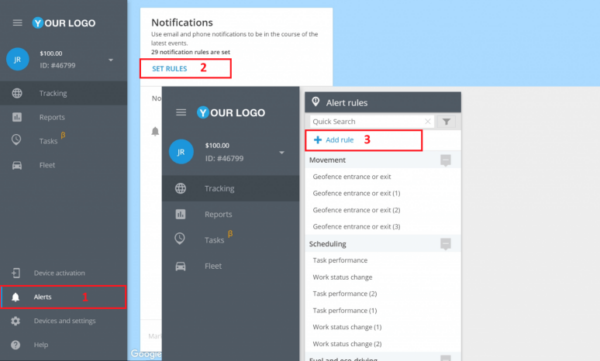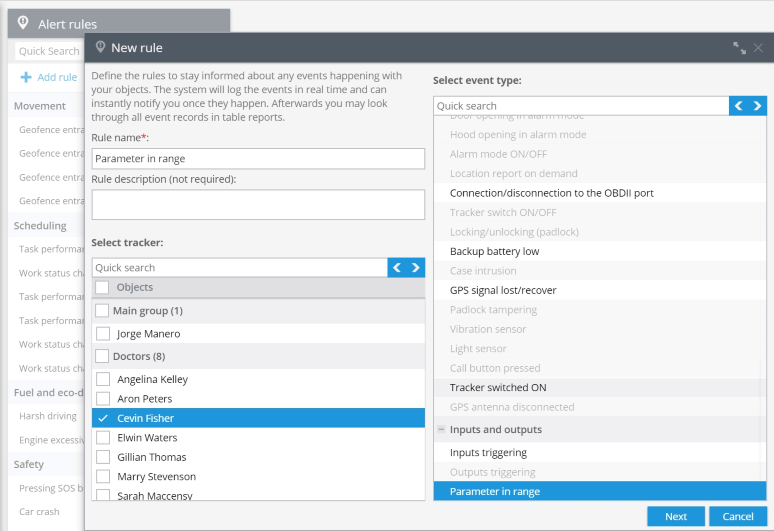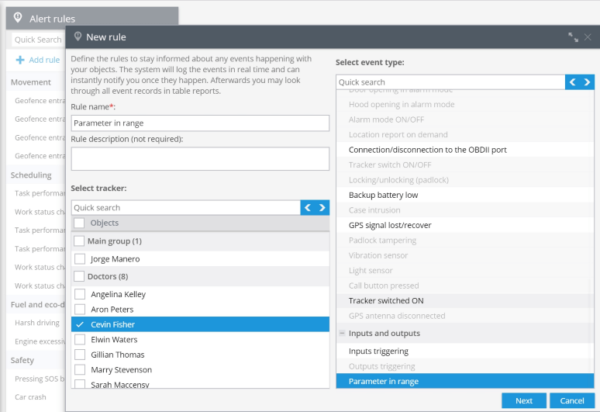 1. Rule Options
Select the sensor
Set minimum and maximum values in "more than" and "less than" fields. The range between these values will be deemed as "in range".
Set the value threshold. The notification will be sent if the values exceed the set values by the value threshold.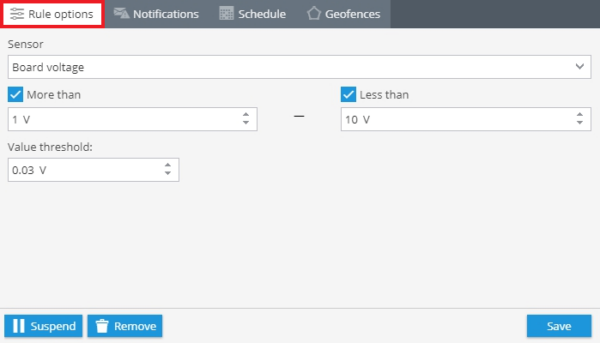 2. Notifications
Type the text of the messages and choose notification type.
If you don't need notifications in either case, delete the text from the text field.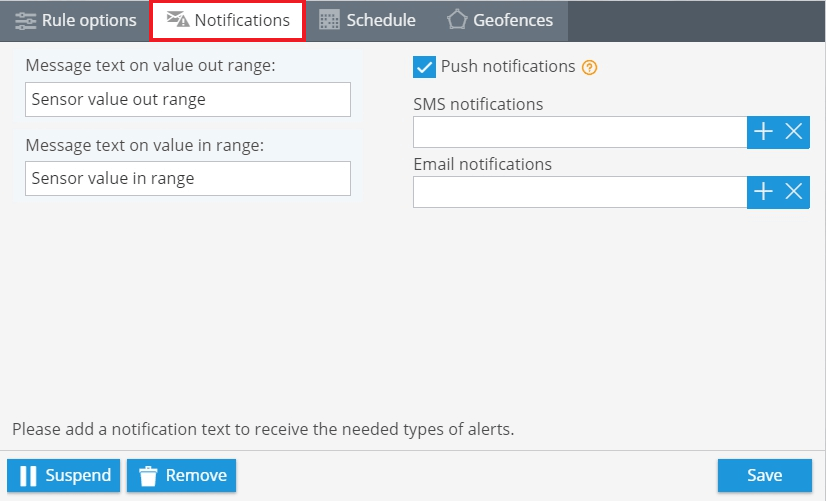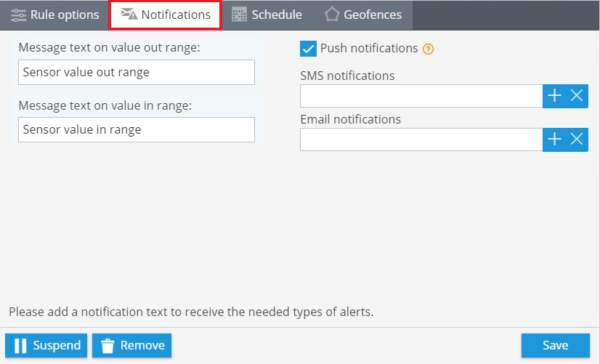 3. Schedule
Here you need to select days and time when you want to monitor your objects.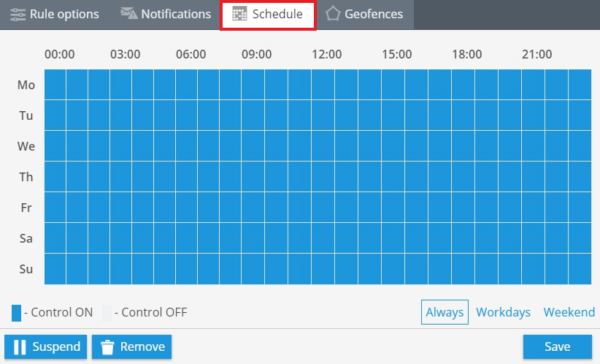 4. Geofences
Here you can choose a geofence within which the rule will be monitored. It's also possible to create a new geofence.