This feature is perfectly suitable for companies with large number of mobile employees. By setting up the rule, you can control a process of task performance as well as receive notifications about submitted forms. The system will inform you about the event by sms, email, or with push-notification to the "X-GPS Monitor" mobile app.
How to create the rule
To add a new rule, open the "Alerts" app in the bottom left corner and proceed with a SET RULES option. After that click on the "Add rule" button.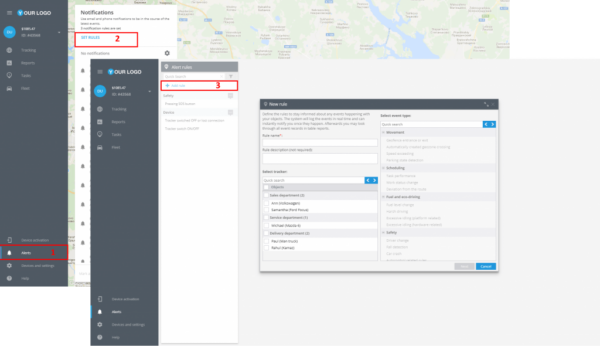 Insert the following data in the opened window: a rule name and its description. Then, choose the needed trackers and click on the "Task performance" event type.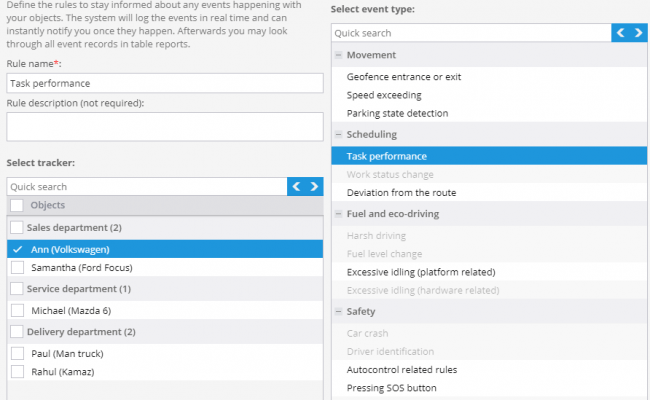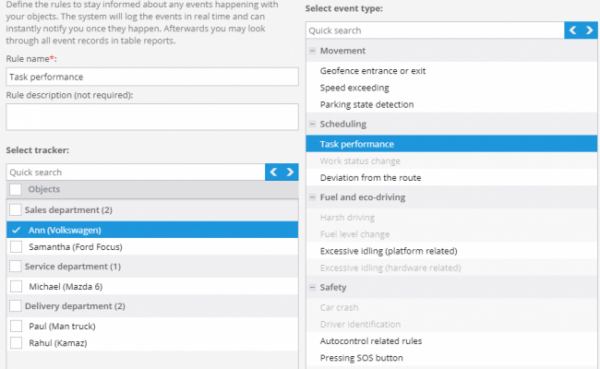 Click "Next".
Rule options
In this section you can choose the events you want to be alerted about. The monitoring system will inform about:
Task status changes. Just tick the task statuses you want to be informed about. For ex., you can receive notifications on a task completion by ticking "Completed" and "Delayed" points.
Form submission. You'll receive email or SMS messages containing a download link to the received form. It's also possible to choose the desired form format: pdf or xls.
Notifications
Shift to the notifications tab and choose the notification method.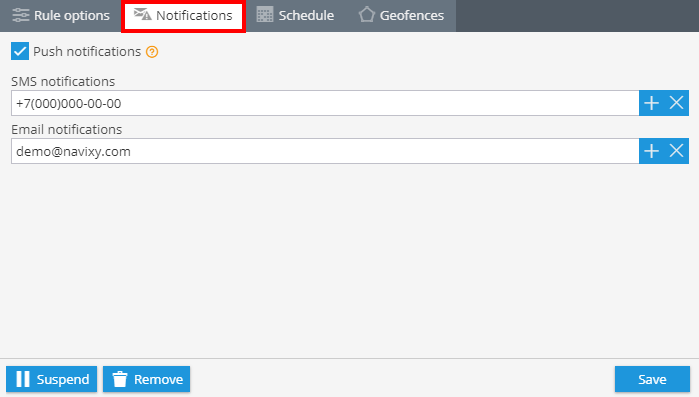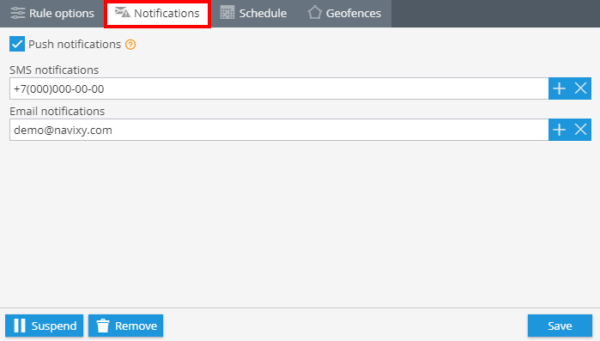 Schedule
At this section you are allowed to select the times and days of the week on which the control over events should be carried.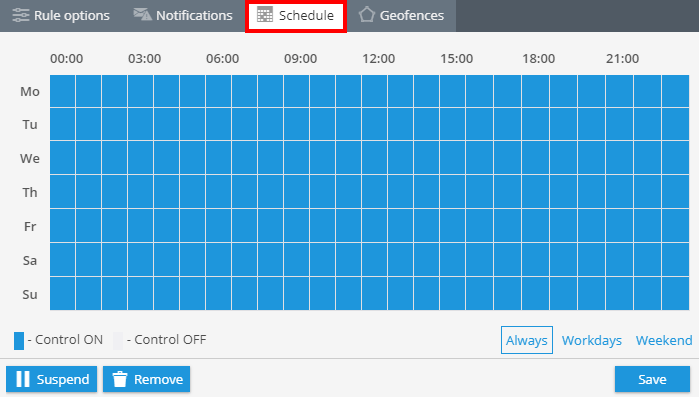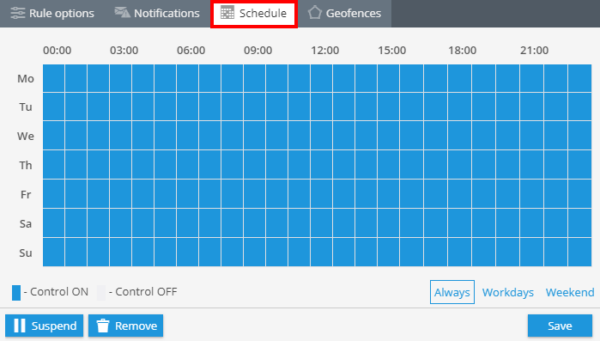 Geofences
Here you can choose a geofence within which the control will be carried. It's also possible to create a new geofence.