Description
Weblocator allows you to add a map on your website or blog. There you can observe real-time object location (e.g. delivery cars or competitors).
With the help of HTML-code generator the plugin can be easily embedded into a blog, website or any other application. This function is included into "Hardworker" and "Professional" tariff plans.
To settle a function you are to:
Log in to your account  → Plugins
Choose visual options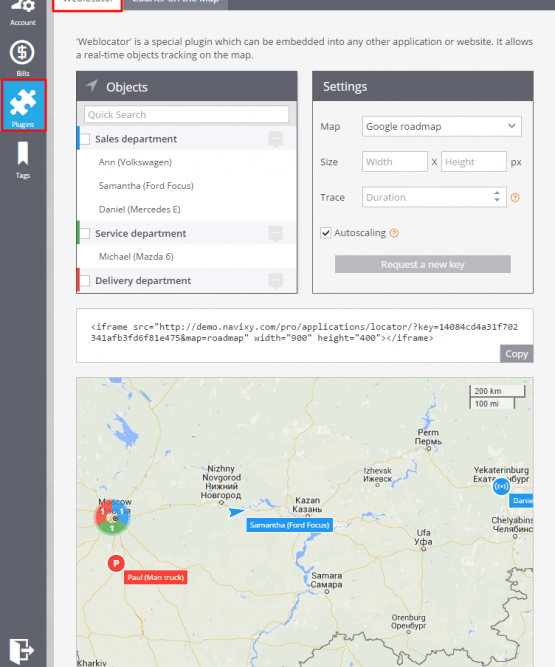 In this window you can:
Choose objects for tracking on the map

Choose a map

Change settings of a map that is shown on your site

See results
HTML-code will be generated automatically. Then you build it in your site, blog or any app with HTML-objects.
Integration with ERP
For corporate clients we allow advanced features of integration GPS/GLONASS tracking with enterprise information systems.