The playback function allows you to view information for specific periods of time. Your device should store the video in the internal memory, and then you can download it and watch when necessary.
Supported for Jimi JC400 and Howen devices.
1. Insert SD card into device. Then more capacity it'll have, then more data can store. Configure your device on storing data in internal memory. 
2. Click on the video button to open the module. 
3. Press the Date button to open a date selection.
Here you can choose the date to get video.
Gray - information is stored in a device's memory. You can choose this file and upload
Blue - information is stored in a platform's memory. This file has already been downloaded to the platform. You can play it without traffic consumption
Without dot - no video for that day available
4. Pick a day to watch the video. Here you will see the hours choosing line.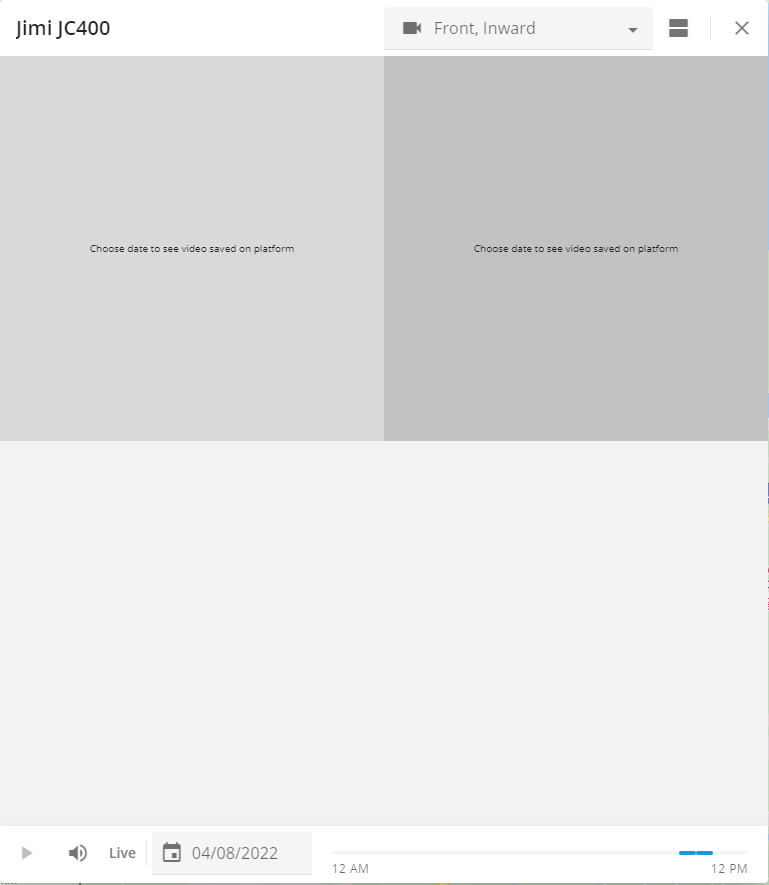 5. After click, a fragments line will appear where you can get the necessary piece for playback.