Event videos allow you to see what happened before and during the event happened. It is helpful to understand and see the issue of an accident or what your driver was doing during the harsh driving event. This feature is available only for Jimi IoT devices.
1. By default, the platform configures your device to send event videos. Test it by shaking the device or pressing the panic button. In several seconds you will see the event triggered on the platform as usual.
2. In 1-2 minutes you will see a small video icon in the event list.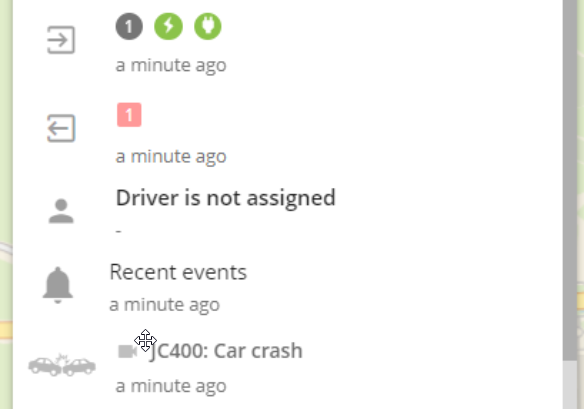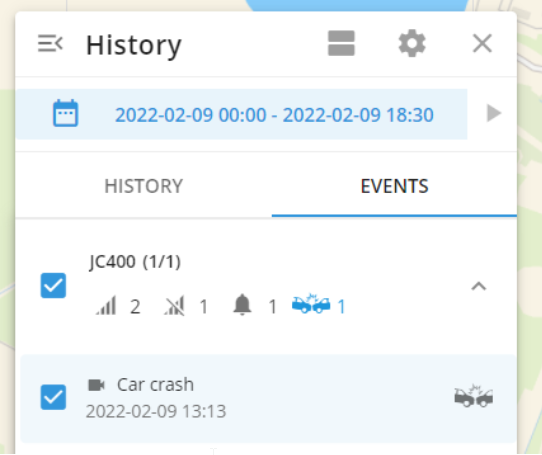 4. Click on the icon to see the event video.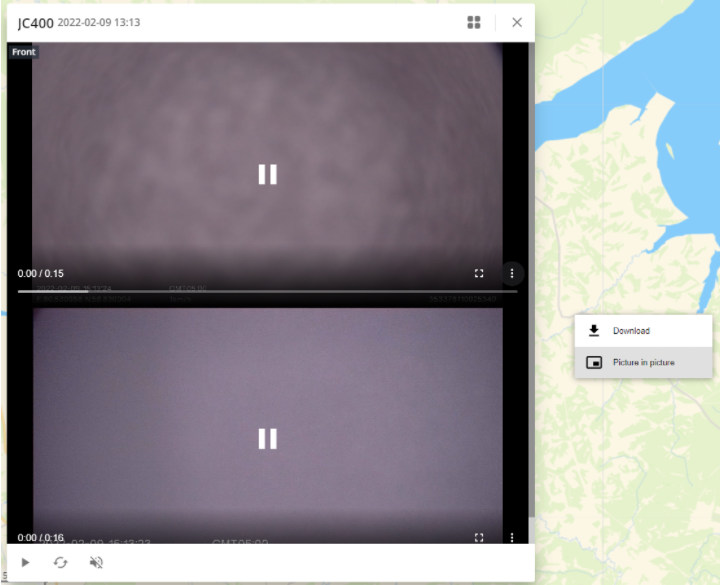 5. Buttons in this window:
Start / Pause: to start/pause the video.

Restart: to reset the time for all channels.

Audio: to adjust the volume and switch the audio on/off.

Dots on the right: to download the video.