Take your pick of the tariff plan that will best suit your needs and manage it in the Devices and Settings panel.
To change your tariff plan go to "Device Tariff Plan":
and click on Change tariff plan: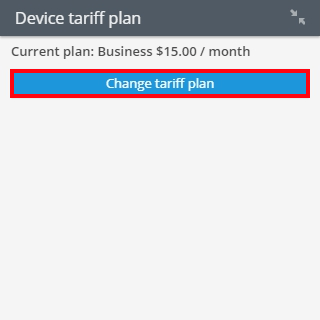 Take a look at our available tariffs and pick the best one for you. To complete the change hit Save: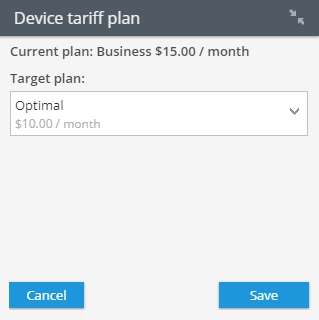 A few things to note:
You can change your tariff not more than once a month.
Active tariff plan is not available for legal entities.