The app is able to provide you with video events from devices' cameras, so you have access to it whenever you are.
Here you will find how to get video notifications:
1. Choose your device and open notifications for it.
2. Pick the necessary period where notifications are received.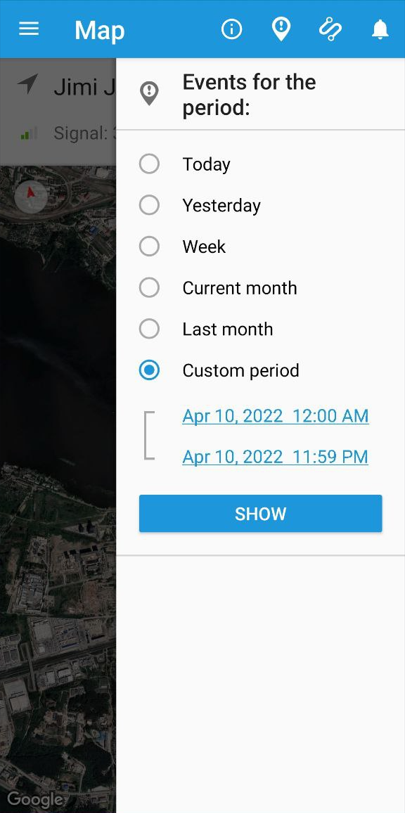 3. The app will show you all events per period. On the lift side of each event, there is its type. On the right side, you can choose video from the necessary camera.
4. Tap the camera icon and a video opens in a default browser set on your phone.