X-GPS Monitor App for both iOS and Android supports easy setup via QR code.
Download X-GPS Monitor App from the App Store or Google Play Market. To find the app, search for X-GPS.
Scan your QR-code with the built-in QR-code reader. Click the image with Apple's and Android's icons on your login page to display the QR-code.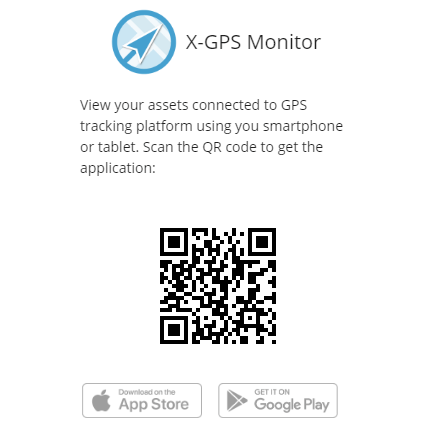 Log in to your account. Have not signed up yet? Create your account in X-GPS Monitor.
Activate your Tracking Devices. Monitor objects and sensors and receive timely notifications.