Translate Navixy via CrowdIn
Help us translate Navixy into different languages using the online service Crowdin. Please contact us and tell which languages you'd like to contribute to. We'll send you an invitation message. Once you joined the Navixy project, you'll become a collaborator and will be able to add translations for the platform. 
Crowdin offers automatic translation and shows context for specific terms in order to help you translate all the terms correctly. But: Please use machine translation only as a helping tool. We expect our collaborators to be attentive and provide the most accurate translations possible.
1. Choose NAVIXY project.

2. Select the language you want to make the translation to. The source is in English. You can select from the languages you speak only. If you speak more languages than currently available, please ask us to add these languages too.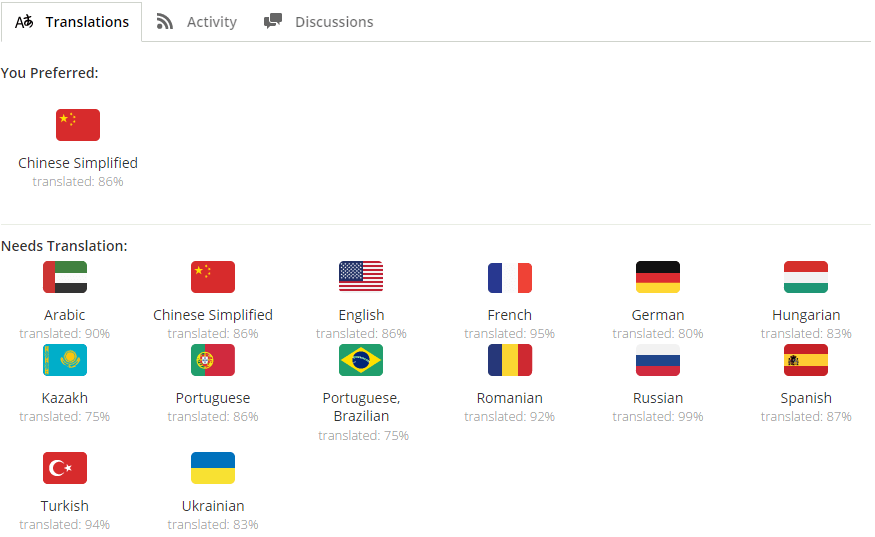 3. Select the section. You can view how many strings are already translated.
4 Begin or continue your translation – string by string. You also can improve the existing translation if you found any mistakes. Please note that your changes won't be saved automatically so please click on "Save" button after you've finished translation.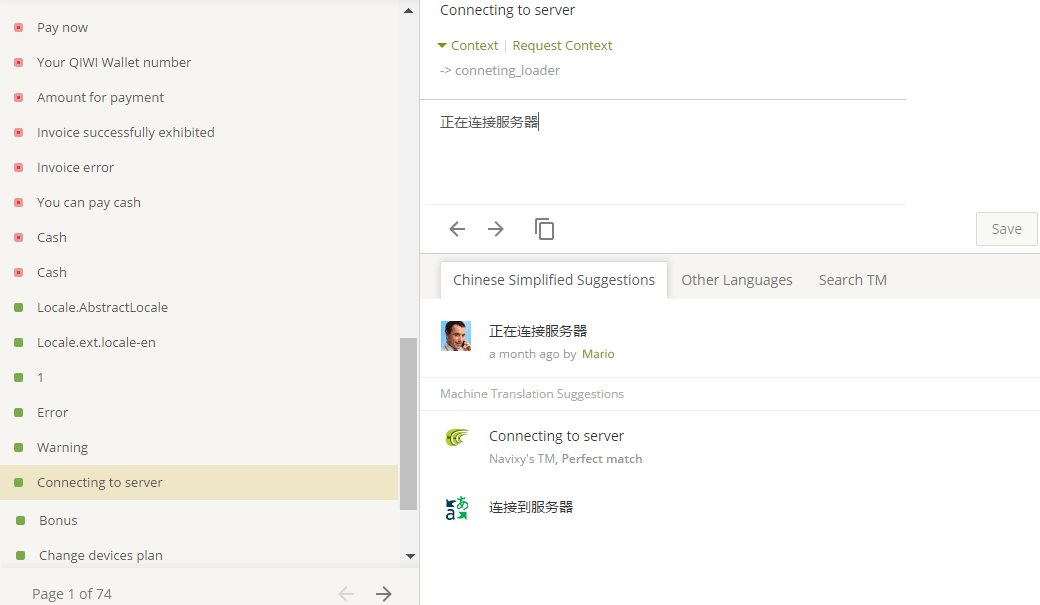 That's it! Our editor will review your translation shortly and it will be uploaded to Navixy project. Then you can enjoy living in a better world!
To become a contributor, please contact us.