This guide describe installation using automated scripts. The scripted installation is supported on the following Linux distros:
Linux 8 (Jessie)
Linux 9 (Stretch)
CentOS 7
Typically, when you receive distribution package from Navixy, it will be in a form of tar package. Please follow the installation steps below:
Download the package to the server and extract it in any folder (we recommend /home/<your_user_name>)

tar -zxvf <package_file>
cd navixy-package


Install dependencies. The easiest way is to use our dependency installation script. It automatically detects the OS and install dependencies accordingly

scripts/install-dependencies.sh


You might be asked to confirm a license agreement with Oracle, and to enter MySQL root password.

Run database initialization script

scripts/init-db.sh


Install Navixy by running

install.sh

script

./install.sh


The installation should finish automatically. Afterwards, run configuration wizard with configure.sh and follow the prompts to configure Navixy platform

./configure.sh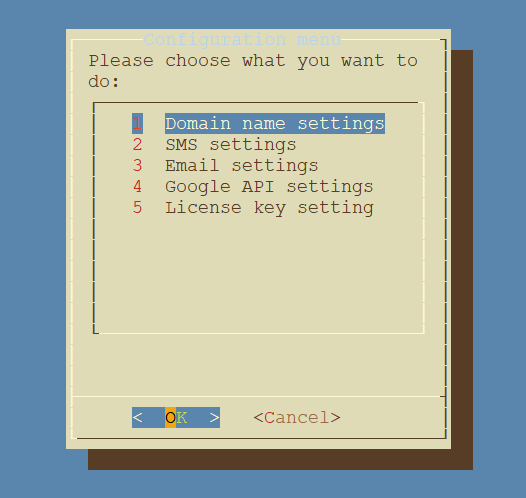 First of all you should select "Domain name settings" and follow the wizard through, this is mandatory. Use other configuration options as needed.
Request trial key
If you wish to request the trial key, open the configurator, and select "License key settings > Request trial key". The platform will contact our license server, request the trial key, and install it automatically. The trial key can only be requested once and is valid for one month since the request date.
Installation is done! Now you can login to the admin panel using domain name you have specified in configuration wizard. Default login is 'admin' and password is 'admin'. If you have any questions regarding the installation or configuration of the product, please contact Navixy technical support at [email protected]