Configuration wizard can be used to configure Navixy platform or change some common settings.
Please note that configuration wizard is aimed at singe-server installations, where application, database, and web server are hosted on a single server. If you have a more complex setup with multiple servers, you can use various configuration guides on this site for specific task, or contact technical support.
Configuration wizard is using "dialog" package which is available in most Linux distributions. On Debian 8 it is installed during Navixy installation.
To start configuration wizard, navigate to your Navixy package folder and start ./configure.sh
You will be greeted with the main menu: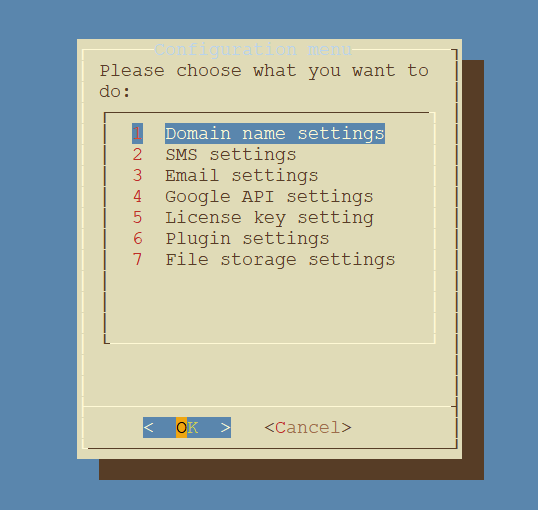 Below is the explanation of each menu and sub-menu: