SSH is a protocol for remote access to the server
When contacting Navixy technical support, sometime you may be asked to provide SSH access to your AWS instance
To do this, open your AWS console, right-click your Navixy instance and select "Connect" - you will be presented with connection information. Refer to the screenshot below: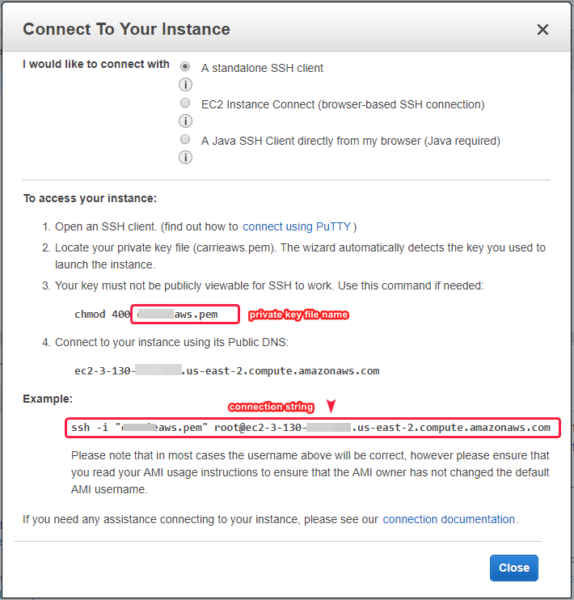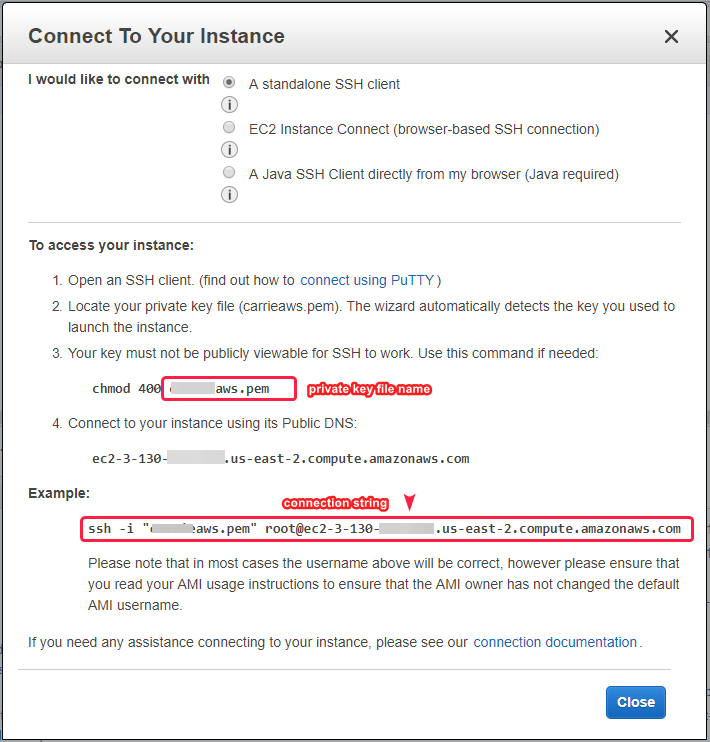 Private key file - this file was created during the first-time instance deployment.
To grant remote access to Navixy support, please send this private key file and a connection string.
IMPORTANT: Be sure to keep your private key file safe and secure.