In 'Trackers' menu you can view, edit, and manage User devices:
View the list of connected devices
Move devices between users
Create clones
Rename and delete devices
Change the tariff plan or suspend the service
Remotely diagnose and manage devices on a low technical level using GPRS air console
Please note: Device operation mode (i.e. connected sensors, rules for notifications, data retranslation, etc.) is configured in the web interface.
How can I remove trackers from the web interface?
If you need to remove a tracker from the web interface, please log in to your Admin Panel, select a tracker you would like to remove, click on 'Edit tracker' and check the box 'Tracker deleted'.
The tracker will be removed from the web interface. However, it will be still available in your Admin Panel in case you would like to resume its service.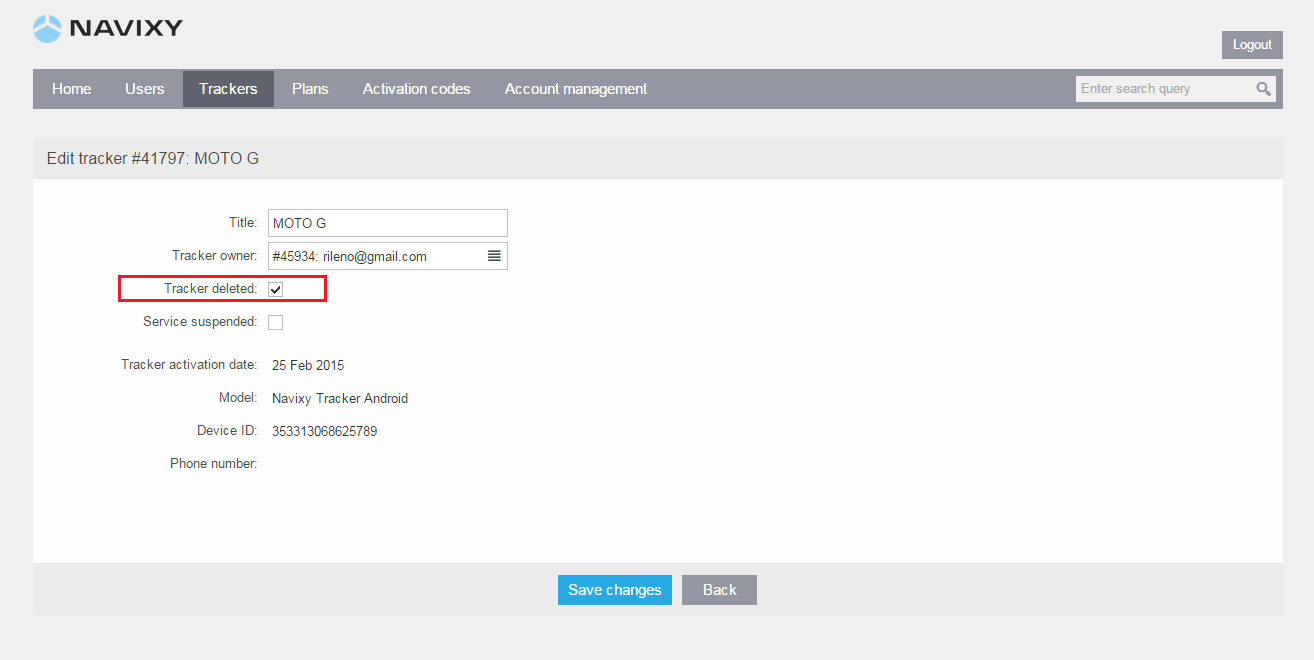 How can I delete trackers from the Admin Panel?
Log in to your Admin Panel >> select the tracker you need >> click on 'Cancel registration', and this tracker will be completely deleted from the system.