The Demo user is an account which you can share with your potential or current customers to check the platform features. It has fewer rights than the general user account, so your customers won't change anything crucial. For example, output control, devices and sensors configuration, data forwarding and other features aren't available.
How to create a demo user:
We recommend you create a specific user and clone some devices from other accounts in it. In this case, you will be able to fully operate with original devices.
1. Create a specific demo user. It may have a random email. Not necessary to point a real one for it
2. Clone devices into this user account. Use specific devices to avoid misunderstandings with your customers. Add devices that you can freely show to everyone.
a. Check the necessary devices on the trackers tab and press the Clone button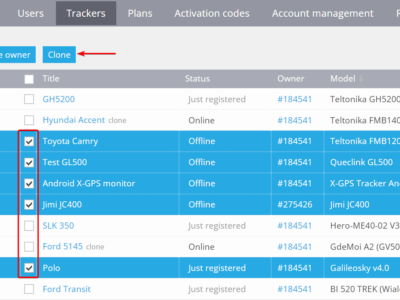 b. Then select your demo account as a destination
3. The Demo account is filled with devices. Now we should show the platform - that the account is a demo one. Open account management tab → service preferences and specify in the Demo user fields the same login and password you used when created this demo account.
The link to a demo version of your service is at the login page.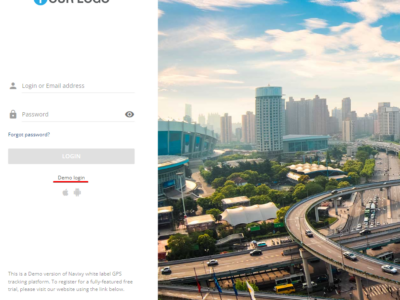 Demo account is created. Everyone can open it to get acquainted with all the functions the platform has.