In addition to changing the UI color theme, you can also change the colors of the X-GPS Monitor app. This will make the platform more enjoyable for visual perception.
How to change X-GPS Monitor color theme
You may set up colors of X-GPS Monitor in the Admin Panel – Account Management – UI Themes. In this window you may see the list of available themes.
When you click on the theme, you will see screenshots of the chosen palette. Also it is possible to preview the theme in the app. When you decide which theme you want to proceed with, just click on "Save" button.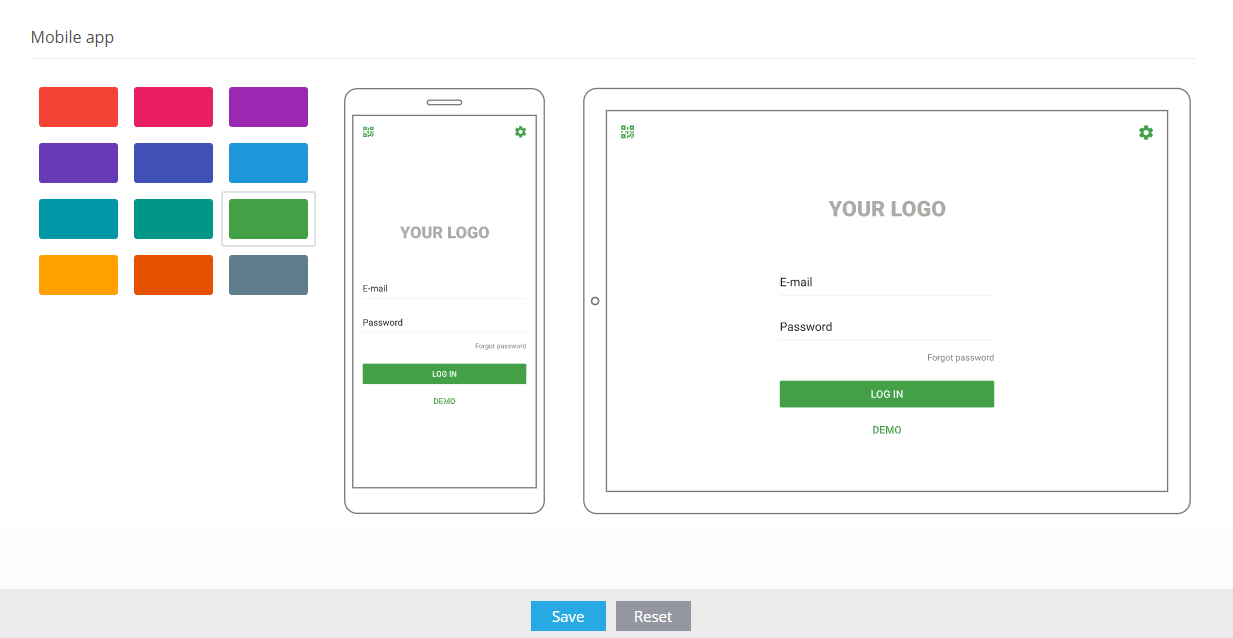 After color theme is selected, it will be applied automatically either when your customers log into their accounts via X-GPS Monitor app, or when they scan QR code.
How to enable mobile app color theme
If you noticed that these settings are disabled, please contact your personal manager via email.